EMM CEO Pablo Casals Honored As One Billboard's 2021 Latin Power Players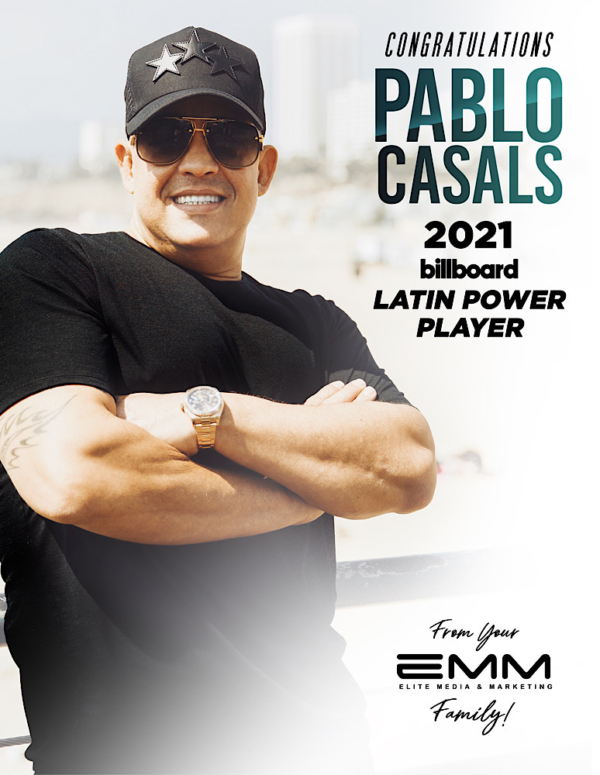 Billboard magazine just revealed its "2021 Latin Power Players". On the list of influential people in music is our very own CEO Pablo Casals, honored as Power Player for his work in producing Ozuna's Tours, managing AP Global Music label, and "Developing & Nurturing" his breakout star, Reggaeton artists Jay Wheeler.
Congratulations, Mr. Pablo Casals!