FABIIO SURPRISES THE LATIN MUSIC INDUSTRY WITH HIS "TRAP DE DISEÑADOR"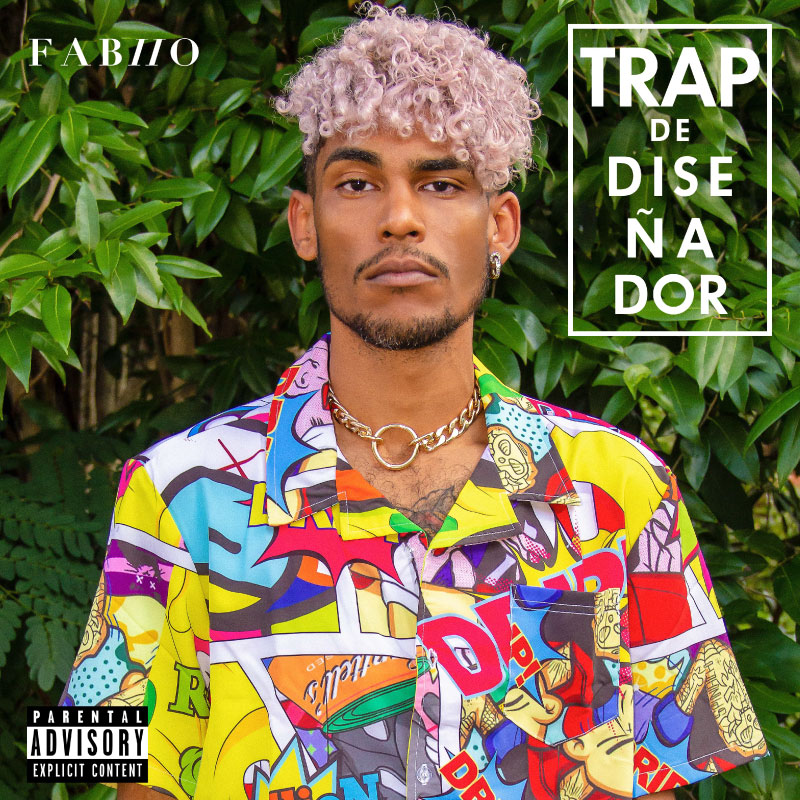 Miami, Florida | July 1st, 2021 | Fabiio, the young-emerging artist from Puerto Rico, who stands out as a singer, producer, and songwriter, presents his new single "Trap de Diseñador". A song that has a lot of his artistic and personal essence, with a music video where he shows his great talent for Skateboarding. The song and its videoclip are available on all digital platforms.
Fabiio is a rising artist, who identifies himself as a Spanish Trap interpreter. His lyrics are full of optimism and "good vibes" since, as the artist himself affirms, "music is to enjoy it, laugh and have a good time". Hence, "Trap de diseñador" was born, a humorous and quite different song, with a happy and very contagious melody. The song was written and produced by Fabiio himself alongside JS Beats under the AP Global Music record label roof.
One of Fabiio's great passions is Skateboarding and he is proud to be one of the few athletes who also pursue a successful musical career.
"Trap de Diseñador" has its release together with its official videoclip, which, in addition to making Fabiio's great ability on the Skateboard known, shows beautiful landscapes and iconic settings of the city of Miami, such as: Miami Beach and Wynwood.
The audiovisual piece was produced by Keli Inc. & Rum Bum Productions, directed by Angel "Vibe Pill" Rodríguez with Andrez Velez in the art direction. The single and its official music video are available on all digital platforms.