JAY WHEELER WINS THE MOST IMPORTANT AWARD OF HIS CAREER AT PREMIOS JUVENTUD 2021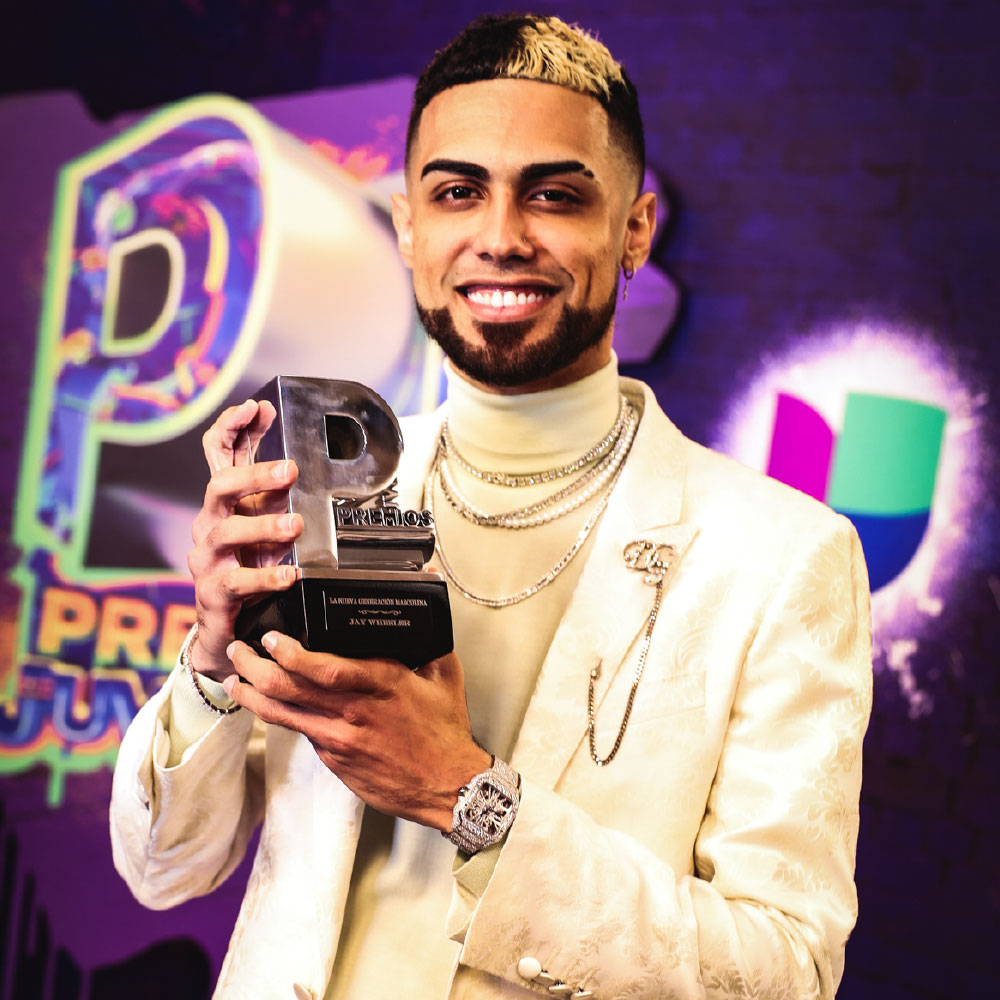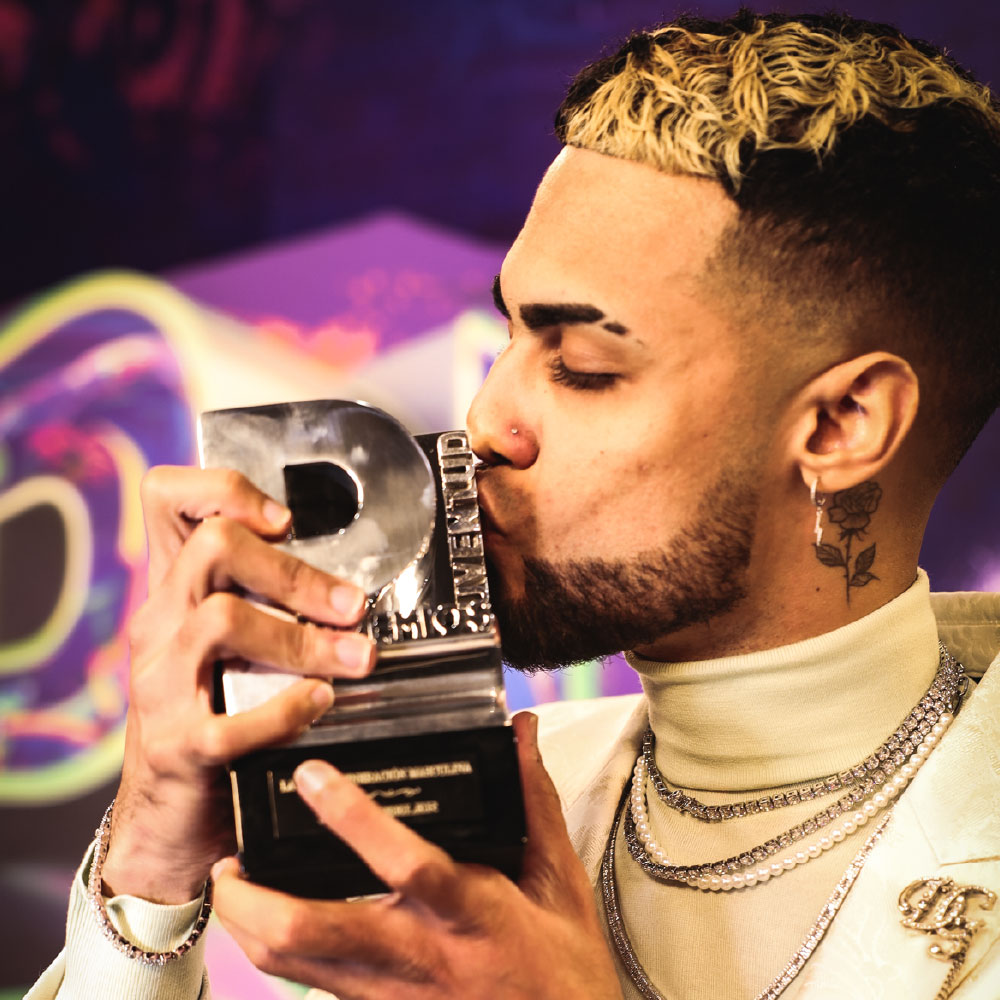 Jay Wheeler holds his first prestigious award "La Nueva Generacion" at Premios Juventud 2021
A historic night for young Superstar Jay Wheeler at Univision's Premios Juventud 2021. Since the release of his first album Platonicos (2019), Wheeler has shaken the latin music industry with his unique style of romantic urban music and it's no surprise he won the most important award of his career to date at Premios Juventud 2021 "La Nueva Generacion Masculina".
The award "La Nueva Generacion" recognizes rising stars that are leaving a trail early on in their career; upon receiving his award Jay Wheeler dedicated his award to his mother, and to the young people, encouraging  the youth to keep fighting for their dreams, " Mom I love you with all my heart, and to all young people that are fighting for your dreams, keep fighting, keep dreaming, the sacrifice and suffering will pay off. I suffered a lot but I am here. If I made it, you can make it also". – Jay Wheeler
Congrats Jay Wheeler!
Check out his emotional speech below.