Ozuna's New Album 'ENOC' Debuts in Spotify's TOP 5 Global Albums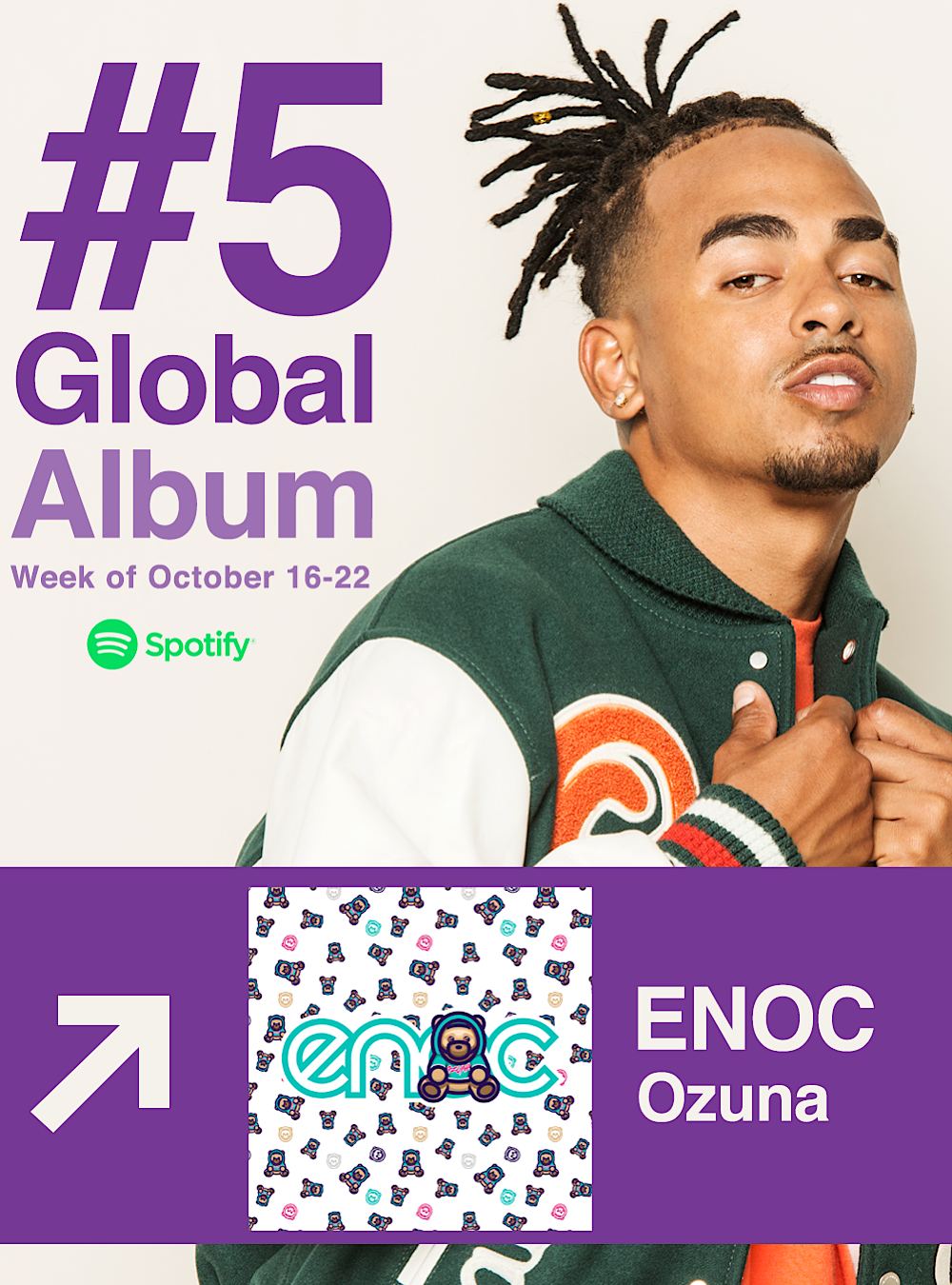 Ozuna's "ENOC" Debuts among SPOTIFY'S  TOP 5 most streamed albums globally
After a breathtaking performance at the Latin Billboard Awards just last week, Ozuna was presented with another huge milestone to his new album "ENOC". Spotify released the most streamed albums at a global scale, and Ozuna's "ENOC" debuted on the chart at #5. This puts 'ENOC' "El Negrito de Ojos Claros" on Spotify's TOP 5 list worldwide, a list consisting of Elite Superstars such as, Harry Styles, Juice, WRLD, Pop Smoke, and BLACKLINK.
At the Billboards awards presented 2 songs from the Album, "Despeinada" and a very heartfelt performance of his song "Gracias" where he was joined by his 2 young kids on stage. A day before the awards, Ozuna presented "Del Mar" for Jimmy Kimmel Live,  where he shared the stage with by Rapper Doja Cat.  Ozuna rocked both shows with new music from his new album.
Check out Ozuna's New Album "ENOC" on Spotify, 20 tracks to immersive yourself in a supreme work of art.