We stand together with the Black community against all forms of racism, bigotry, and violence. Now, more than ever we must use our voices to speak up and challenge the injustices all around us.
The frustration and anger of the community will not go unnoticed, and for that reason the show must be paused today. End racism, end oppression, end the violence towards our Black brothers and sisters.
#BlackoutTuesday 

#TheShowMustBePaused 

#BlackLivesMatter
Elite Media & Marketing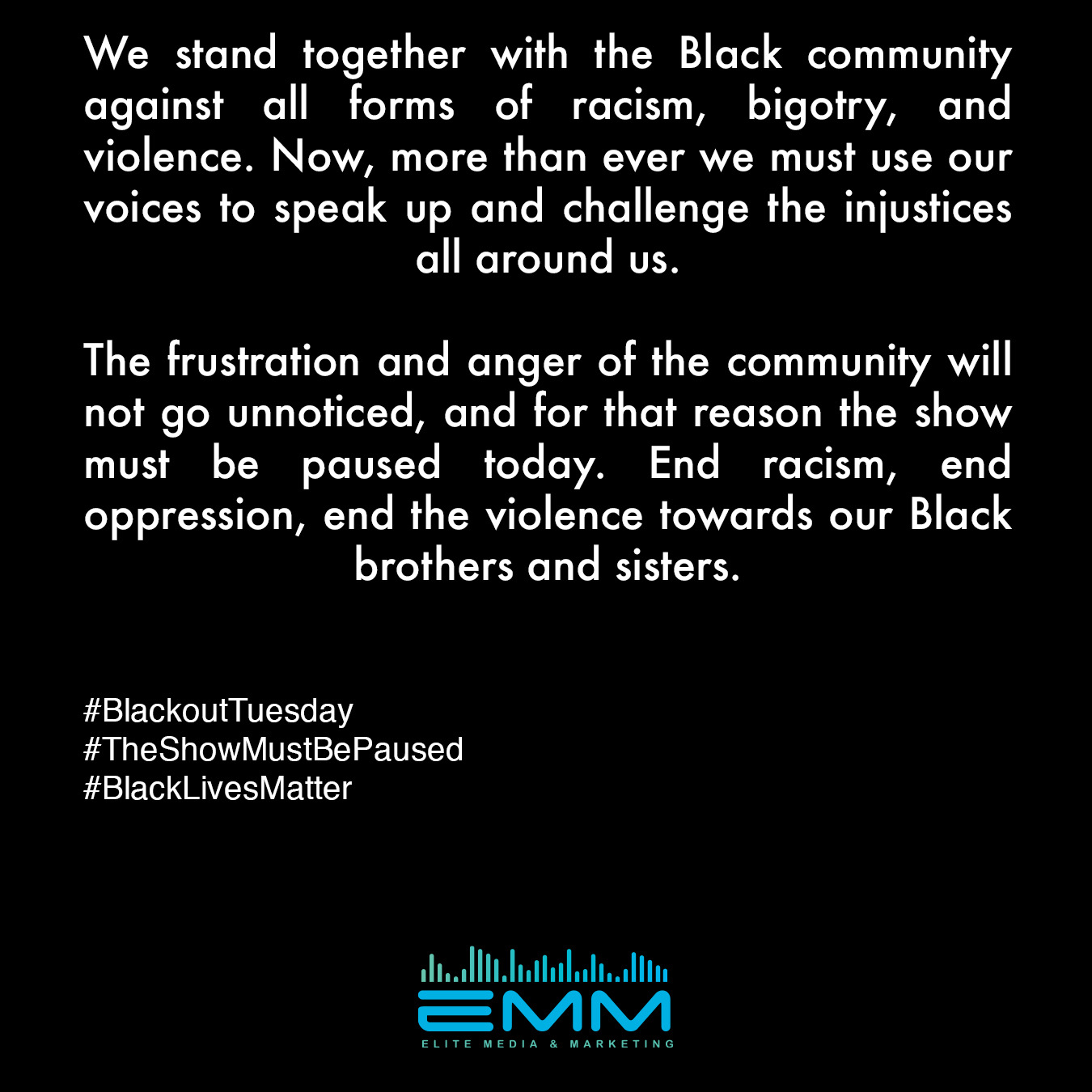 Nos unimos a la comunidad afroamericana contra todas las formas de racismo, intolerancia y violencia. Ahora, más que nunca, debemos usar nuestras voces para hablar y desafiar las injusticias que nos rodean.
La frustración y la ira de la comunidad no pasarán desapercibidas, y por esa razón, el show debe detenerse en pausa hoy. Acabemos con el racismo, acabemos con la opresión, acabemos con la violencia hacia nuestros hermanos y hermanas afroamericanos.
#BlackoutTuesday 

#TheShowMustBePaused 

#BlackLivesMatter
Elite Media & Marketing