Ozuna, a 14-time finalist at this year's award, Ozuna holds the record as the artist with most nods to the Billboard Latin Music Awards in a single year (23) on Feb. 12, 2019, and most Billboard Latin Music Award wins for a single artist in a single year (11) on April 25, 2019. His debut album Odisea, topped Billboard's Top Latin Albums chart for 46 weeks from Sept. 16, 2017, through Sept. 1, 2018, making him the male singer with the most weeks at No. 1 on Billboard's Top Latin Albums chart. -BILLBOARD  See all nominations Below
Ozuna has been unstoppable since the release of his sweet "Caramelo", he then release a beautiful song "Mi Niña" dedicated to his youngest daughter, he made sure we had Perreo for the summer with "Gistro Amarillo", he then surprised the fans with the "Caramelo Remix" with Karol G and Myke Towers, if that's not enough; "Enemigos Ocultos", a diss track rap / reggaeton "Royal Rumble" dropped with Puerto Rico's top MC's; and today, Sept. 3, he released "Despeinada", with Camilo. All of this  is part of his new album "ENOC" (El Negrito Ojos Claros"). Hence, the excitement to see him at Billboard Latin Music Awards 2020, the fans want to see him win, and they hopefully  see him perform. 
The Billboard Latin Music Awards 2020 will broadcast live on Oct. 21 via Telemundo.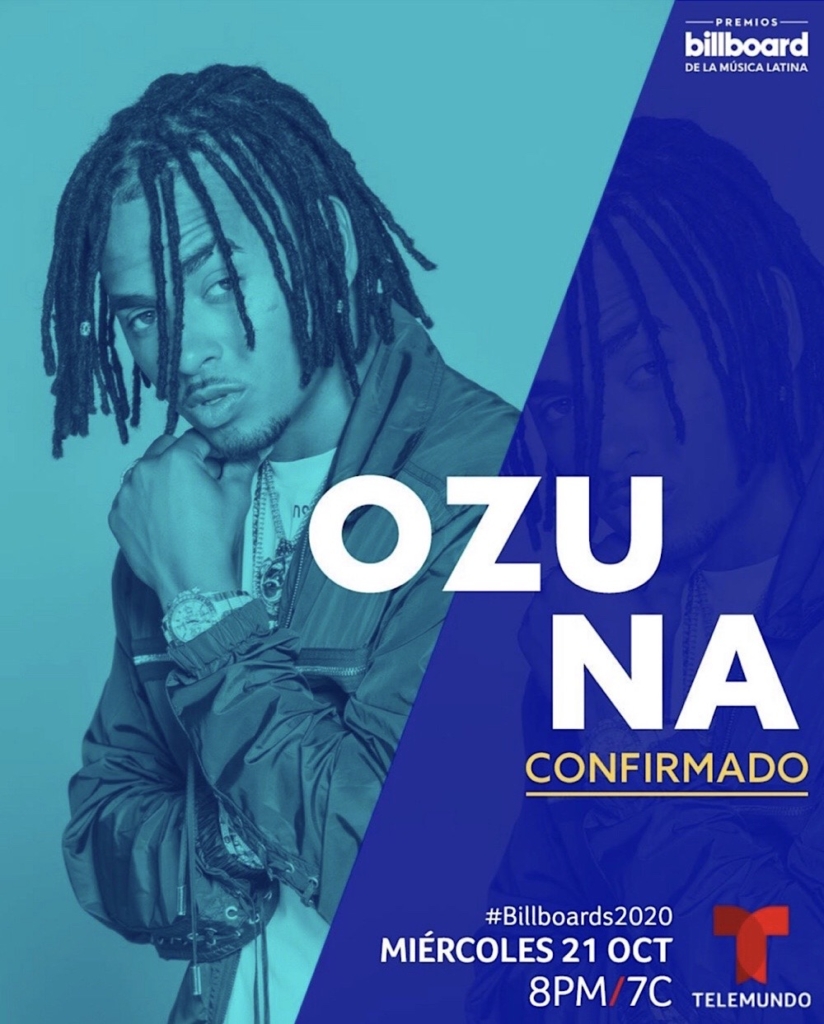 1.Latin Rhythm Song
2020 · Otro Trago (Remix)
Nominee
2. Latin Rhythm Song
2020 · Baila Baila Baila (Remix)
 3. Songwriter of the Year
2020
 4. Airplay Song
2020 · China
5. Airplay Song
2020 · Baila Baila Baila (Remix)
6. Artist of the Year
2020
7. Streaming Song
2020 · Otro Trago (Remix)
8. Latin Pop Song
2020 · Yo X Ti, Tu X Mi
9. Hot Latin Song
2020 · Otro Trago (Remix)
10. Hot Latin Song, Vocal Event
2020 · Otro Trago (Remix)
11. Hot Latin Songs Artist, Male
2020
12. Latin Rhythm Artist, Solo
2020
13. Top Latin Albums Artist, Male
2020
14. Digital Song
2020 · Baila Baila Baila (Remix)