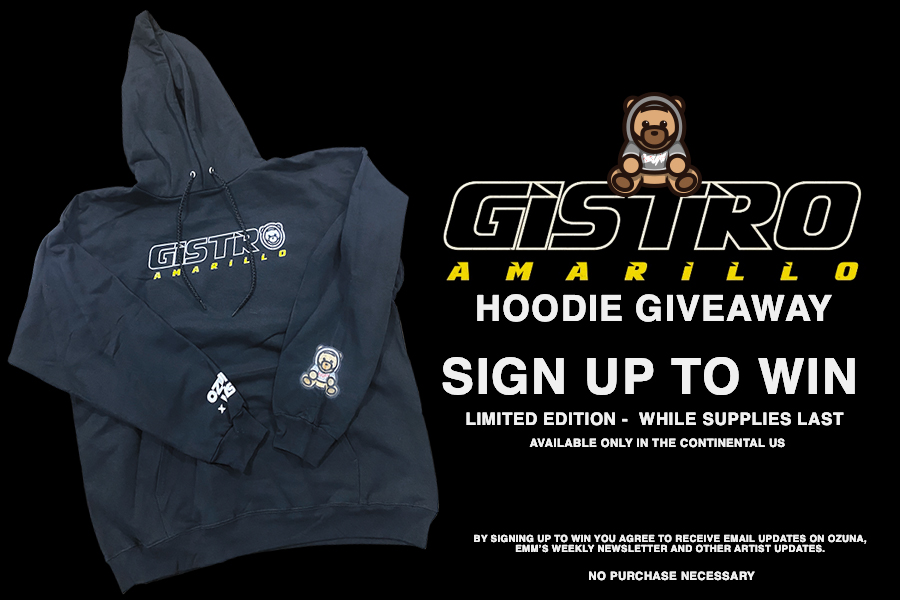 Our Contest Rules are simple.
Sign up for a chance to win a limited edition Gistro Amarillo Hoodie from EMM given exclusively by Ozuna. All you have to do is sign up for your chance to win. Contest is only available for patrons with in the Continental United States and Puerto Rico. We will be selecting a winner every week and contacting them via their email address, social media name, or phone number if provided. Supplies are limited because it is a limited edition hoodie and only a certain number of quantities where made. We will ship the hoodie via USPS and will cover the shipping to you.
Signing up multiple times does not give you a higher chance of winning. We at EMM absolutely LOVE music and by signing up for this or any of our contest you are giving us permission to add you to our weekly newsletter where you will be notified of new contest and artist news.
With all that said… GOOD LUCK!!!!!