JAY WHEELER ANNOUNCED AS FIRST APPLE MUSIC UP NEXT ARTIST OF 2022
Apple Music today announced Puerto Rican reggaetón singer-songwriter Jay Wheeler as the latest addition to its Up Next program, Apple Music's monthly artist initiative geared towards identifying, showcasing and elevating rising talent.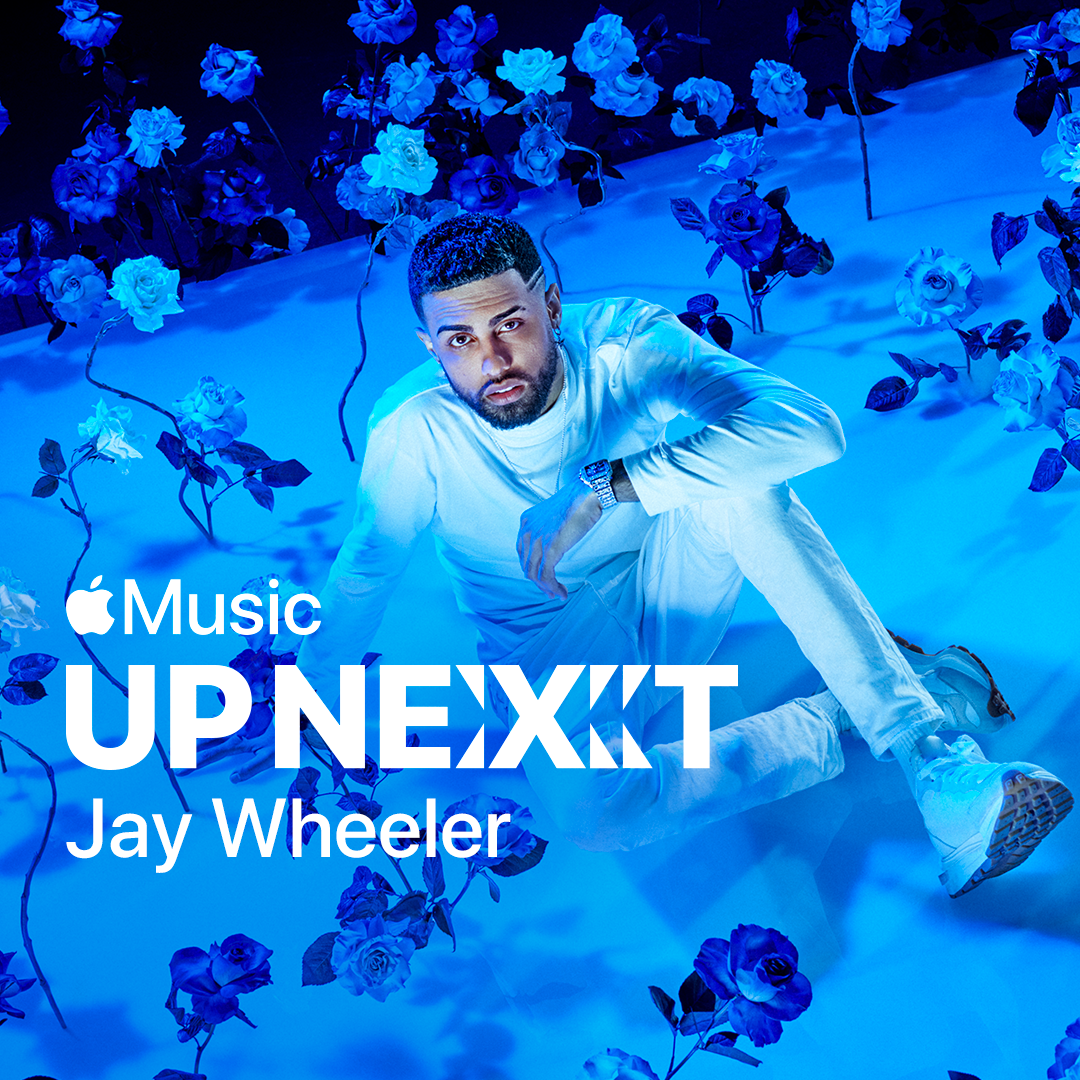 Jay Wheeler grew up in a musical family, and what was a hobby took a new turn in 2016 when a video of him singing "Querida Ex (Love Yourself Justin Bieber Rap Cover)" in a car went viral after his best friend published it on social media. 2019 marked a new milestone in Jay's career. After performing for the Puerto Rican intercollegiate sports competition Las Justas, the audience surprises him by singing his song "Mejor" back to him, and video of his tears of happiness sparked another viral moment. In 2018, Wheeler released "Por Tu Culpa" catching the attention of reggaetón pioneer and legend DJ Nelson. The renowned producer saw in Jay a raw and organic talent, and took him under his record label, Flow Music. Their alliance led to two albums, 'Platónico' and 'Platónicos.'
In the summer of 2020, Wheeler's song "La Curiosidad" feat. Myke Towers became an instant smash streaming upwards of 760 million streams and earning him triple platinum certification in the United States and Spain. Across Apple Music, the song peaked at #1 on the Daily Top 100 chart in 9 countries, spent over 6 months on Shazam's Global Latin chart and hit No. 1 in the Shazam Top 200 Colombia and Venezuela. Wheeler also earned two nominations for Premios Tu Música Urbano 2020 and his first nomination for Premio Lo Nuestro 2021 as "Best New Artist." The music sensation is currently promoting two remixes of his song "La Curiosidad" — the "Blue Grand Prix Remix" with Myke Towers and Rauw Alejandro feat. Dj Nelson, Jhay Cortez, Lunay & Kendo Kaponi, and the "Red Grand Prix Remix" with Myke Towers and Becky G. featuring DJ Nelson, Arcangel, Zion & Lennox, De La Ghetto & Brray — both of which trended globally on the day of their release. Wheeler was recently featured in Apple Music's 'Las Voces Del Mañana' original short and 'Supernova' playlist, as part of 2021's Latin Heritage Month, and recorded an exclusive version of Marc Anthony's "Me Voy a Regalar" for Apple Music's 'Carols Covered 2021' exclusive holiday collection.
"Being part of 'Up Next' means a lot for me and my career," said Jay Wheeler. "The film represents myself as an artist but also tells the story of that young man who not long ago dreamt of having a music career. Honestly, this is a film that is true to who I am and to be the first 'Up Next' artist of Apple Music for 2022 is an honor, something that I never imagined and definitely a unique experience."
 Exclusively on Apple Music Today: Watch the trailer 

HERE 
"Jay Wheeler hit the scene right before we all got sucker punched with confusion and a massive strain on life," said Apple Music 1 host Sandra Peña. "Yet, we still found our way to his real world romantic words and embraced him and his music no matter how lost we felt. Just a confirmation of how real his talent and connection with his fans is."
In his Up Next film out today, Jay Wheeler shares his journey facing bullying as a child and the importance of having a supportive family, believing in your better self, and love. He tells Apple Music, "I used to be in school, get bullied… And when I went to my grandma's house, she was like, 'Oh, don't worry about that. You're amazing. You're going to do great things.'" Jay also explains how being a good person, the person his grandmother told him he was, influenced his music and career. "I worked on myself and I became this better person," he continues. "Everything started getting, piece by piece, together. It's going to be tough. It's going to be rough. I'm going to cry. I'm going to suffer. I'm going to fall. I'm going to get up. And I'm going to always love, and I will never stop loving."
Additional Up Next campaign moments include a Jimmy Kimmel Live! performance tonight, and a sit down interview with Apple Music 1's Sandra Peña, where he discusses his career and rise in Latin music.
Watch the Apple Music Jay Wheeler Up Next film HERE