Jay Wheeler to Perform at Latin Grammys 2021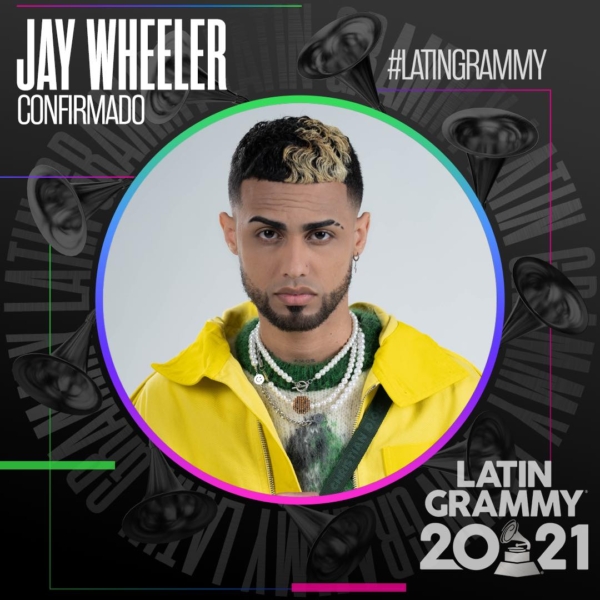 Jay Wheeler has been confirmed as performer at the 2021 Latin Grammys ceremony taking place at the MGM Grand in Las Vegas, NV on Thursday, November 18, 2021. The 27-year old singer is also a first time nominee.
In September, the Latin Recording Academy announced that Wheeler's song "La Curiosidad" (with Myke Towers) was nominated for "Best Urban Song" and "Best Reggaeton Performance".  The song was released in 2020 and produced by DJ Nelson.  It belongs to Wheeler's second studio album, Platónicos and peaked at #5 on the Billboard Hot Latin Songs.
Officially known as the 22nd Latin GRAMMY Awards, the ceremony will air live on Univision beginning at 8 p.m. ET/PT (7 p.m. CT).