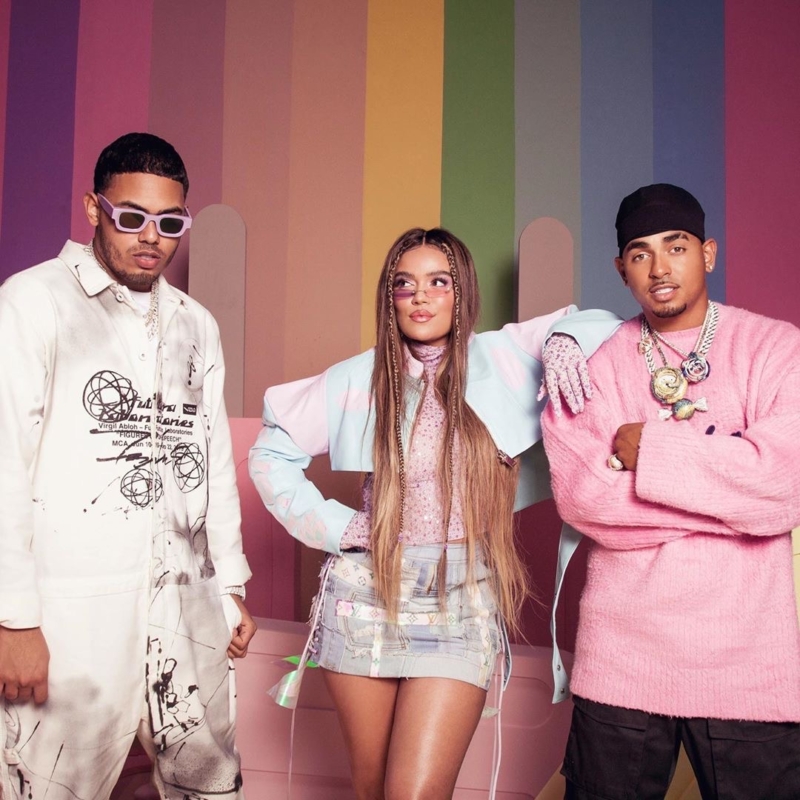 Exclusive photos from Ozuna's Caramelo Remix – Video now available  on YouTube
The hottest song of 2020 just got even hotter and sweeter with the release of its official remix. Ozuna just released the official remix to his global hit "Caramelo", along with a brand new video and it features Colombian singer Karol G and Puerto Rican rapper Myke Towers. In less than 24 hours of it's release the video was seen more than 8 million times on YouTube, and it's becoming an instant classic, and global sensation.
"Caramelo" is also number 1 for the second consecutive week on the Billboard Charts – Latin Air Play. (Source: @BILLBOARD)
Check out these exclusive photos from the  shooting of the new video. "Caramelo Remix" is available now on all streaming platforms.
Photo Credit: @ReggieLaVision