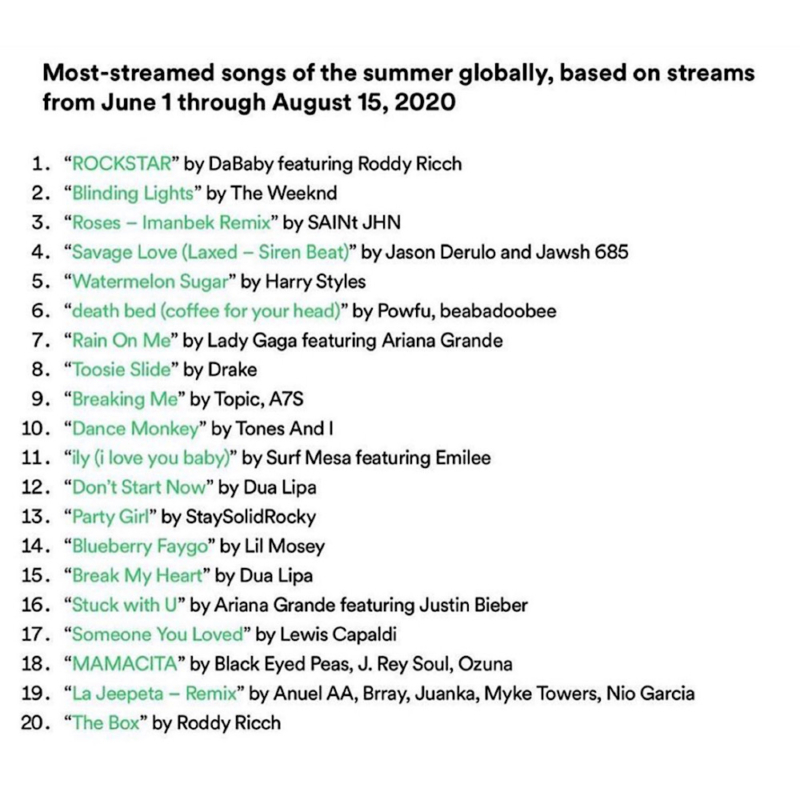 Nio Garcia's  "La Jeepeta Remix" just landed on the 19th spot on Spotify's TOP 20 most listened songs this summer, as reported by  Spotify. Another milestone by Nio Garcia, who's album with Casper Magico, "Now or Never", is also one of the most popular albums this summer 2020 with 4 weeks on Billboards Top 5 Latin Albums.
In Addition to the hype on Tik Tok, Fan made parodies of  the song, and the "Brunette VS Blondes" battles,  "La Jeepeta Remix" official video with Anuel AA, Myke Towers, Brray, and Juanka is in the works, and soon to be released. The lyric video already has 285 Million views on YouTube within months of its release.
We are excited to see the official video, in the meantime, will be "Arrebatados dando vuelta en la Jeepeta" all day. La Jeepeta Remix was produced by Xound, and released under Flow La Movie.
Exclusive behind the scenes photos from the music video set