New Music Alert: Listen to Dvila's New Song 'La Hora'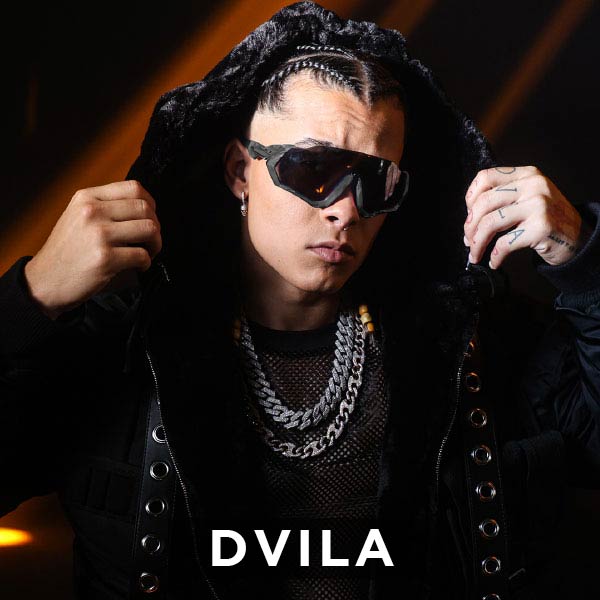 Puerto Rican singer DVILA released today his new single and music video "La Hora."
"La Hora" is a tropical romantic reggaetón that talks about waiting for the right time to make your move and sweep that love interest off their feet. "I'm waiting for the time, I wanna eat you up, tell me, are you alone // Let me make you my lady I want to have you today, why are you delaying it," DVILA sings in Spanish in an upbeat chorus that will make you want to sing along and dance to it.
"I'm really excited to be back releasing music. After my last single exactly a year ago, I took some time to work on my sound and really focus on creating something that would transcend. I think 'La Hora' will do just that. It's a fun song that will get everyone vibing to it. Can't wait for everyone to listen to it and enjoy it!" DVILA said.
The music video was directed by Virginia Romero and produced by David Impeluso and the production company One Movie One Film. It was shot in Miami and perfectly depicts the fun vibes of the song shown from DVILA's point of view in a very tropical and laid back environment.
It all starts when he meets a girl at a "House Party" and becomes very interested in her. Then it develops in how DVILA tries to get closer to her to ask her out, and in the end we see if he's successful or not in his conquest.
DVILA creates fresh and melodic music that conveys feelings and can appeal to people of all ages, and "La Hora" is no different. His inspiration to create songs begins with a beat, then the melody. DVILA enjoys the process of composing catchy tunes that people enjoy. Over the years, his music has evolved in all aspects, from his own voice to his lyrics and melodies that are now more complex.
DVILA was born in Puerto Rico and he comes from a musical family: his father played the piano, his mother sang, and his grandfather was a guitar teacher, so it was only natural that he enjoyed developing his own musical talents.
His musical influences are as complex, eclectic, and as soulful as the music he creates. Influenced in his childhood by Christian music, he later diversified to artists like Jadiel, Arcangel, Randy, Zion, Don Omar, Farruko, Tony Dize, J Balvin, and even world-class romantic artists such as Luis Miguel, Marc Anthony, Sin Bandera, Camila, Reik, and more. DVILA creates fresh and melodic music that conveys feelings and can appeal to people of all ages.
At his young age, DVILA has experienced firsthand the ups and downs of being a creative artist. He even distanced himself from music for a year to find new inspiration. Now that he's found it, DVILA seeks to give the world rhythm and joy but also love, peace, and empathy through the new music he'll be releasing.