Fabiio's New Song 'Master' is Now Available, Dale Play!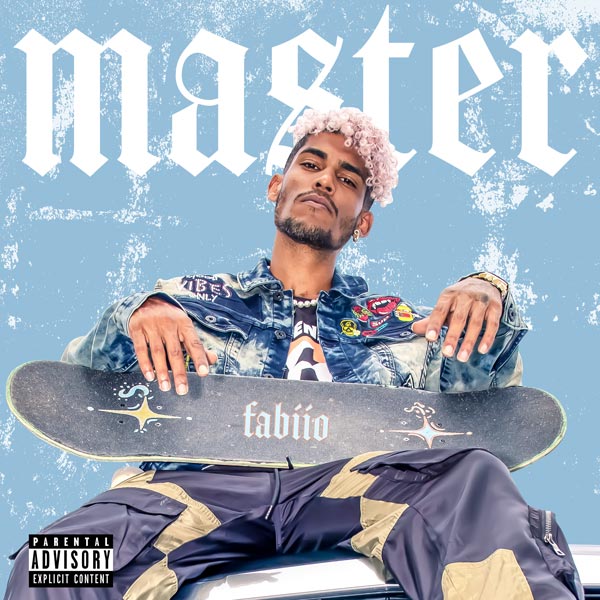 Today, up-and-coming Latin trap artist Fabiio released his new song and music video "Master."
"Master" is a feel-good song that talks about being on top of the world and no one can bring you down. With lyrics mentioning overflowing money, jewelry, and comparing himself to famously known rich people, Fabiio wants to get everyone on a winning mindset where no sadness is allowed and eccentricities are welcomed.
The music video is a literal representation of the song, an ode to excess and being unapologetic about it. In different settings that include the Kraken SkateShop, a restaurant, a living room, and a skate park, Fabiio boasts about being the best, the "master" and enjoying every single second of it.
"Master" comes after Fabiio's "Trap de Diseñador," a fun trap about living that designer life from head to toes. Released over a month ago, the song has gotten over 5.3 million views on YouTube, positioning Fabiio as one of the top rising stars of Latin trap.
Fabiio hails from San Juan, Puerto Rico. From an early age he found a passion for skateboarding inspired by pro skater Andrew Reynolds. As a teen, he'd spend countless hours at the skate park sharpening his skills while soaking his environment from the fashion to the music.
Inspired, Fabiio enrolled in music school where he began his artistic journey by chance. One day his classmates needed a voice for a record, and Fabiio jumped on the track thus recording his first demo and that's how his persona "Yo Fabiio What Up" was born.
Motivated by Trap music, Fabiio began finding his artistic voice, releasing his first single "Abundancia," sampling Lil Wayne's "A Millie," and later dropping "George Clooney," inspired by the actor's elegance and luxurious persona.
Fabiio describes his music as an antidepressant, genuinely elevating his listeners with a positive attitude. His feel-good approach pushes him to produce authentic and eccentric music.