NEW SHOW ALERT! TICKETS FOR VIVA LA BACHATA ARE NOW AVAILABLE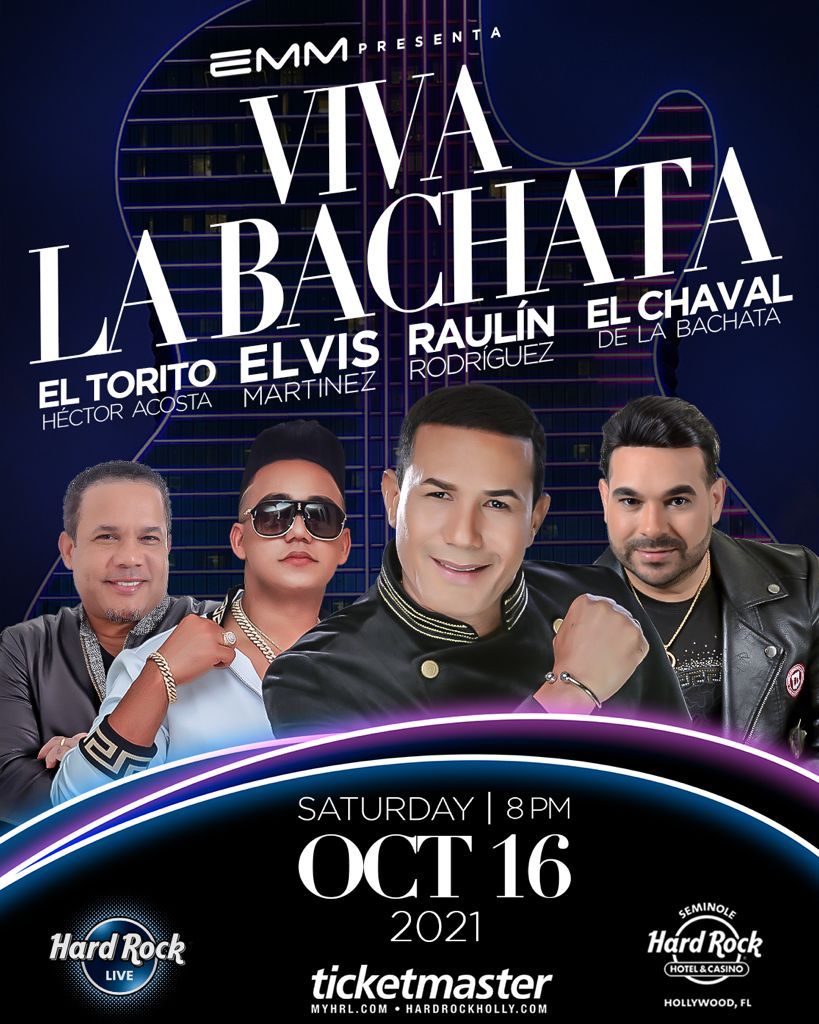 EMM has officially announced its "Viva La Bachata," a show that gathers the best of  bachata to make you dance all night.  This year, the show counts with the best singers of the genre including Raulín Rodriguez, Elvis Martinez, Hector "El Torito" Acosta and El Chaval de la Bachata.
"Viva La Bachata"  will take place on Saturday, October 16 at Hard Rock Live in Hollywood, FL.
Tickets for VIVA LA BACHATA are available HERE.