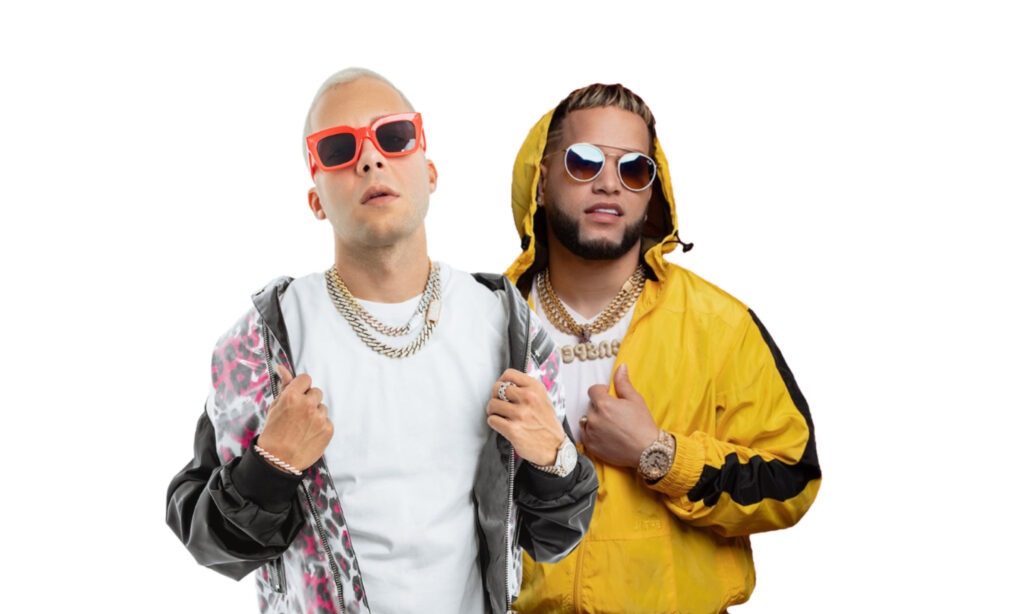 "Now or Never" Hot New Album Available Now
Miami, Florida | July 24th 2020 | Nio García and Casper Mágico have "savored" success together, and the combination of both of their talents has always resulted in songs that transcend the Latin music industry. This time, the urban-music sensations decided to take it to the next level, by collaborating in a whole album together. "Now or never" consists of 18 original songs, including this summer new hit "No se te dio", a musical collaboration featuring Arcangel and De La Ghetto available today on all digital platforms.
"Now or Never" is a real dream come true for both interpreters, and the result of years of hard work together with their record label Flow La Movie INC.
The album includes global hits such as "Te Boté Remix" by Nio García, Darell, Casper Mágico, Nicky Jam, Ozuna and Bad Bunny, "La Jeepeta Remix" by Nio García, Anuel AA, Myke Towers, Brray and Juanka, a song that remains trending on the social media platform TikTok. "Sola y vacia" and "Llamé pa´verte" are also part of this album, which contains musical collaborations of both artists together with Anuel AA, Arcángel, De La Ghetto, Rauw Alejandro, Jowell, and Randy, among others.
"No se te dio" premieres at the same time as the album "Now or Never". This release combines 4 of the greatest Latin Music interpreters: Nio García, Casper Mágico, Arcángel, and De La Ghetto, in a sensual-romantic-catchy track, available today on all digital platforms.
"No se te dio" promises to become the new hit of the summer, a song that was born for the "party mood" but with a little of romanticism on it. Nio García, Casper Magico, Arcangel, and De La Ghetto joined forces to write the lyrics, with the production of Xound, under the wing of one of the most successful record labels today Flow La Movie INC and distributed by Glad Empire.
The single premieres with its official music video recorded in the city of Orlando, Florida, and directed by Javy Ferrer from Geniuz Mindz. The filmmaker presents the typical failed love story, in a tropical-Caribbean scenario where sensuality and seduction are the main characters.
Relaciones Publicas 
NV Marketing and Public Relations, LLC
Nini Veras
[email protected]
General Market
Cristina Novo
GLAD Empire (Distribución Digital)