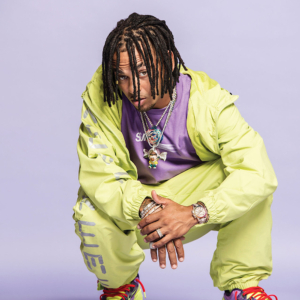 Vamo' a hacer un party en casa (party en casa)
Que te lleve a la luna sin ir a la NASA, baby. "Un Get"
Ozuna graced Latin Music and streaming platforms once again with the release of his 4th studio album, "ENOC" "El Negrito De Ojos Claros"; giving fans more Ozuna for Labor Day Weekend. ENOC includes 20 sensational songs, guest appearances by elite artists, J Balvin, Daddy Yankee, Doja Cat, Sia, Myke Towers, and so many more.
Ozuna also dropped a series of videos for each track, rather than lyric videos, most the videos is footage from previous Ozuna Concerts, places his been year round, and from Behind the Scenes with other artists. But Now Ozuna announced another official video to follow, Caramelo Remix, Gistro Amarillo, Enemigos Ocultos, Despeinada; now track #8 "Un Get" will premier a music video. Stay tuned to Ozuna's YouTube Channel, it may drop this week.
Un Get
Vamo' a hacer un party en casa (party en casa)
Tú y yo, te quiero dar hasta en la terraza (terra')
Quiero un sateo pero que sea de raza
Que te lleve a la luna sin ir a la NASA, baby
https://www.instagram.com/p/CE7SkPVnruX/?utm_source=ig_web_copy_link