Rafa Pabón's "A'GUIRO REMIX" Premiers Tonight. Featuring Allstar Cast: Toño Rosario, Zion, Randy, Brray, Kiko El Crazy & Jon – Z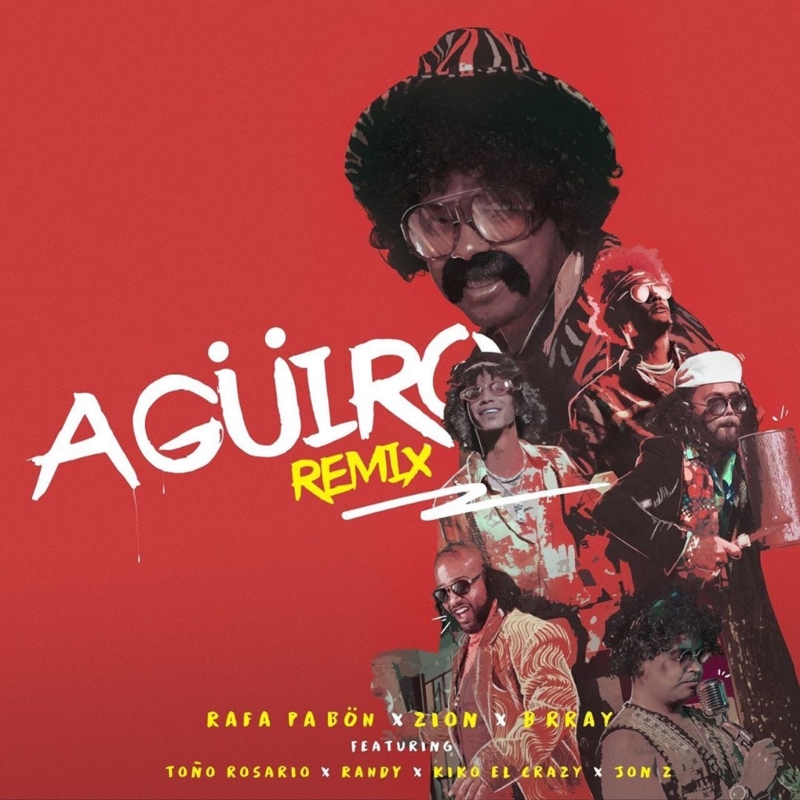 Rafa Pabón brings together urban music rockstar's for the Official "AGUIRO REMIX" -Puerto Rico's and Dominican Republic's finest.
The official song of all "fiestas" worldwide will premier tonight. Rafa Pabón's "AGUIRO" Official Remix comes with an incredible cast, this Merengue con Reggaeton united 3 generations of Latin Artists and 3 genres of music into one vibrant Merengue. Rafa Pabón's "Aguiro" was written and produced during the pandemic while the stay at home order was in full effect, Pabón who is just 24 years old was inspired by music and created this song with his producer Wiso Rivera. "AGUIRO" became an instant sensation, it became a VIRAL hit dance for everyone at home, Rafa Pabón received thousands of videos of fans vibing and dancing to "AGUIRO", first in Puerto Rico, and Domican Republic, then it reached the U.S, Mexico, and Latin America, mid August the song had reached EUROPE  becoming the number 1 song in Spain, and to-date claiming most listened track on Spotify's Spain's TOP 10 . And Now with the Official Remix Rafa Pabon brings together urban music rockstar's, Puerto Rico's and Dominican Republics finest,  3 generations, 3 genres into one historic track; from Dominican Republic Tono Rosario, popular from his classic hit, "KULIKITAKA", Dembow artists Kiko el Crazy, from Puerto Rico, Trap Stars Bray, Jon Z, Reggaeton Legends; Zion and Randy, and the sensational Rafa Pabón. AGUIRO REMIX is a groovy, rhythm is contagious, get ready to dance, guaranteed to make you want to hit the dance floor.
The Official Remix premiers tonight at midnight on all streaming platforms and the Music video premiers on Friday at noon on YouTube.