PROLIFIC LATIN URBAN MUSIC ARTIST RAFA PABÓN BRINGS THE BLACK LIVES MATTER MOVEMENT AND THE CURRENT U.S RACIAL JUSTICE CRISIS CENTER STAGE TONIGHT AT "PREMIOS JUVENTUD" ON THE UNIVISION NETWORK
The ground breaking movement on U.S Hispanic TV features a performance of "SIN AIRE" (without air) by Rafa Pabón followed by his latest single "Mirala," he returns later to the stage to perform "Jangueo" with Alex Rose. 
Premios Juventud airs tonight at 7 p.m ET/PT on Univision.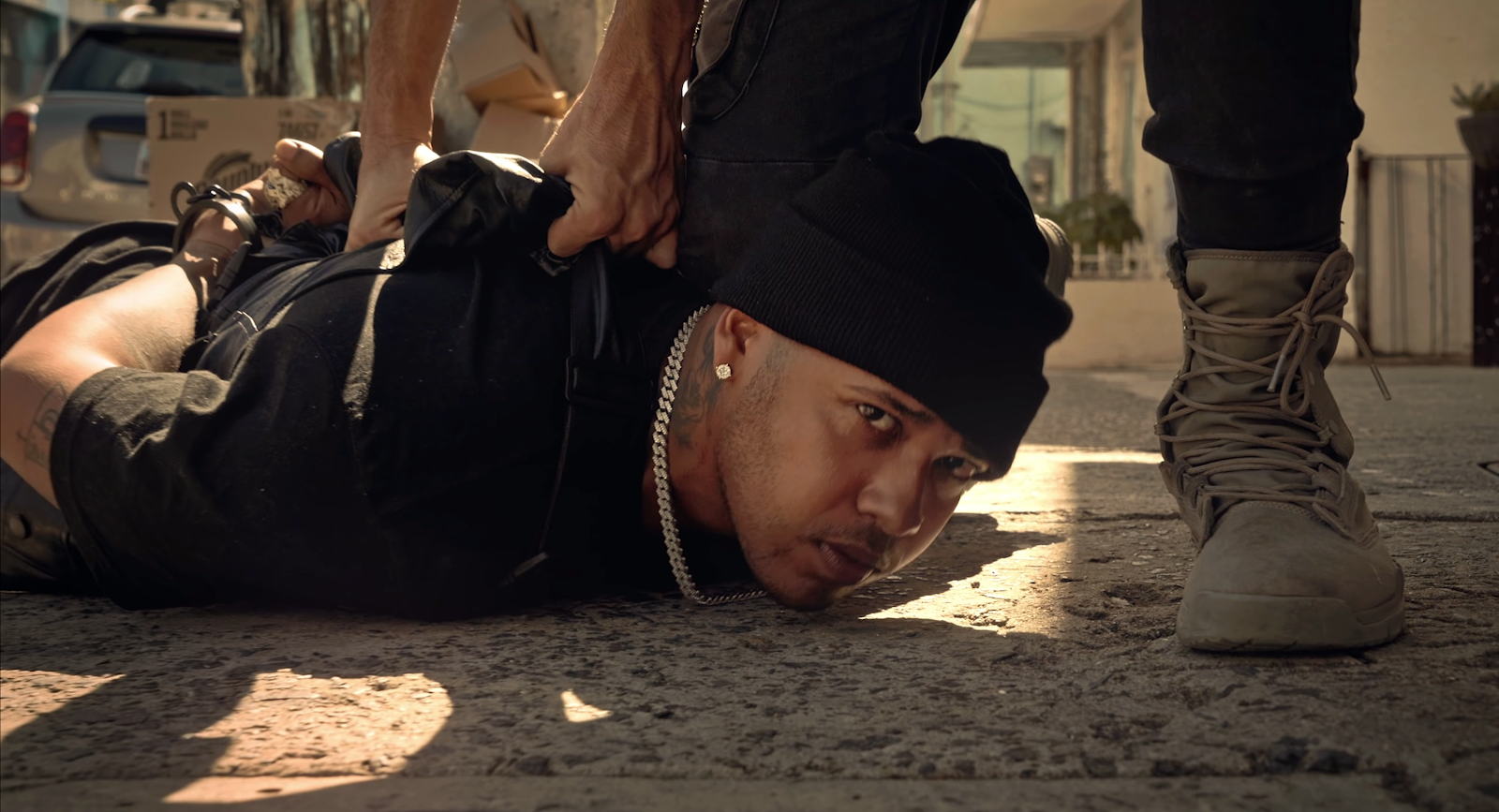 (August 13, 2020 – Miami, FL) –  As one of the leading emerging voices in the Urban Latin music landscape,  Puerto Rican artist Rafa Pabön continues to push the envelope,  bringing current social issues to music.
Urban Latin music is the most consumed music genre worldwide, as yearly more than half of the Top-10 artists globally on YouTube are Latin music artists. Bringing awareness to the current racial justice crisis in the US to consumers of the music genre is an important goal of Rafa Pabön, a proud afro-latino himself.
The timely video release of his single "Sin Aire (Without Air)" in early June 2020, became Latin music's most visual rejection of racial injustice. "We need to grow as humans and not allow racism, discrimination or police brutality in this day and age," said Pabön to Billboard Magazine. As noted by Rolling Stone, Rafa Pabön leads the 'Conciencia Collective' campaign for racial justice; Latin music new education initiative about the Black Lives Matter movement.
Translated lyrics of "Sin Aire (Without Air)"
I'm guilty
Of my curly hair and my 'thick' lips
If being black is a crime, take me to jail
As long as there is no justice, the law will never have weight
There will be violence as long as the oppression justifies it
I fear a cop more than I fear a criminal
I'm running out of air to breathe, mister officer (I can't breathe)
The real pandemic is racial discrimination
You have my freedom, why do you want to take the air away from me?
On behalf of Eric Garner, Michael Brown, George Floyd and Freddie Gray
Without justice there is no law
Make it reverberate from New York and Michigan to L.A.
Solidarity from the Negro from Cupey
Zero tolerance. No longer chained,
the people endured, but they got tired …
Premios Juventud, the first big event in Spanish-language television during the pandemic will also feature performances by a constellation of stars including Ozuna,  J Balvin, Karol G, Pitbull, Ricky Martin, Danna Paola, and many others. For the latest news and updates, visit www.PremiosJuventud.com.
More about Rafa Pabön
Among Rafa Pabön's notable songwriter successes, in 2019 Rafa co-wrote and was featured on Dalex's hit single "Pa Mi" which has accumulated over 1 Billion streams worldwide. The Remix video by Dalex  ft. Sech, Rafa Pabön, Cazzu, Feid, Khea and Lenny Tavárez has accumulated more than 287M views on YouTube.
Rafa Pabön's music releases in 2020 showcase his prolific singer/songwriter abilities and ease to delve into various music genres; including:  "Jangueo"by Alex Rose – Ft. Rafa Pabon (53M YouTube), Quisiera Remix – Rafa Pabön x Maikel DelaCalle x Justin Quiles ft Jerry Di x Jambene (16.5M YouTube), Te Tocó Perder – Rafa Pabön x Zion & Lennox x Noriel (7M YouTube), the merengue anthem A' Güiro, Mirala – Rafa Pabön (3.7M YouTube) and the social justice Sin Aire – Rafa Pabön (Video Oficial). "Mírala" debuted on the Billboard Latin Rhythm AirPlay Chart at #24 and "Jangueo" with Alex Rose reached the  #22 spot.
Rafael E. Pabón Navedo, AKA "Rafa Pabön", was born on May 29, 1996 in San Juan, Puerto Rico. His passion for music began at a young age in the "Conservatorio de Música de Puerto Rico" where he excelled in the arts. In seventh grade he was enrolled at one of the most prestigious music academies in the island, the Libre de Música of San Juan learning percussion & trumpet classes, then he continued his education at the conservatory.
In 2014 he formed the band El Repique and recorded and released his first production "Vida Respira". In 2015 he made his first large scale appearance in 'Roses and Wine,' an album with iconic singer Randy Nota Loca member of the duo (Jowell and Randy) with the song "Trepate en el tubo". Also released two singles from the album Generations with legendary rapper Wiso G, which were titled 'No me compares' and 'Almas Atrapadas'.
Pabön's 2018 single  "La Mentira" became RIAA CERTIFIED. He has also collaborated with other top artists including Nicky Jam, Brytiago, Justin Quiles, Lenny Tavarez, Zion Y Lennox, Rauw Alejandro and Cazzu, among others.
# # #
For more information and  interviews with Rafa Pabön, please contact:
Daniel Morales

Tapiz Media Group for EMM

310-775-1681