Who is Fabiio? Trapper, Skater and Fashion
Xavier Molina De la Paz better known as "Yo Fabiio What Up" was born on February 16, 1990 in San Juan, Puerto Rico. Identifying himself as a trapper (trap rapper), song writer, music producer and skateboarding enthusiast, Fabiio's passion for the skating world emerged at the young age of 10 when a close friend introduced him to the sport quickly connecting him to what has become an endless love affair for skateboarding. Inspired by his favorite skater Andrew Reynolds, Fabiio spent countless hours at his nearby park continuously sharpening his skills and befriending others who like him enjoyed this recreational sport while taking influence from hip-hop and trap music.  
It was at this time that while working at a barbershop, his colleague recognized in him a unique knack for music which led him to present to Fabiio the idea of enrolling into music school. Taking a leap of faith and seeking further education with ambition to learn the craft, he began his artistic journey leading him to the creation of the stage name "Yo Fabiio What Up" while developing his own take on the American Trap style of music.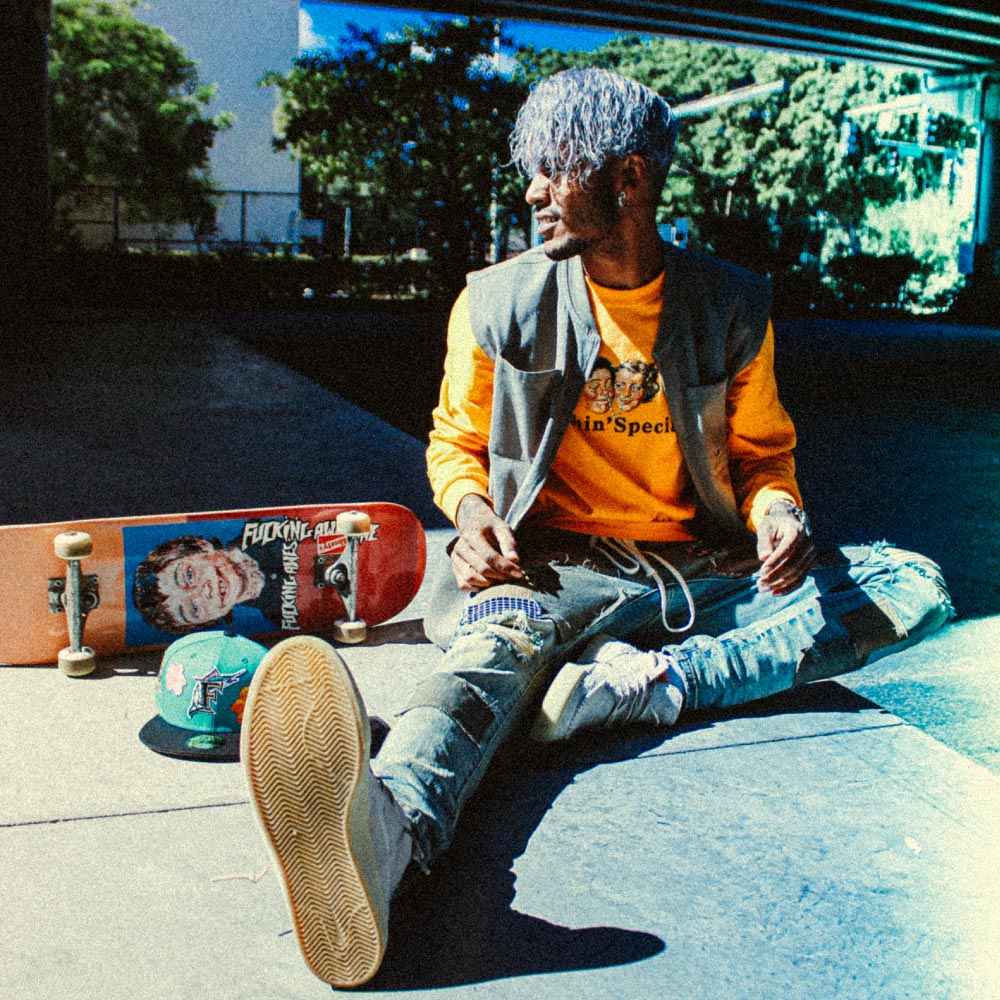 December 2019 he independently drops his first single titled "Abundancia", sampling hip-hop mogul Lil Wayne's "A Millie" who he considers one of his biggest influences and a great inspiration to his career. Implementing his own essence and with the sazón that only Fabiio can bring to his music, "Abundancia" cemented him as a diverse trap artist with prolific hard-hitting bars delivering distinctive musical elements to the classic street Latin Trap. With positive feedback and excitement from the public, he then released his second single titled "George Clooney". Taking inspiration from the elegance of Hollywood, Fabiio raps and blends his trap music style to the iconic actor George Clooney merging this luxury world to his persona.    
Describing his music as an antidepressant, Fabiio's intentions are to elevate the public with hype music helping to rid themselves of sadness and take a positive attitude towards life. His "feel good now" approach to the creation of his sound is what motivates him to produce authentic music filled with nothing but genuine eccentricity. Fabiio prides himself in being recognized as one of the few skateboarding artists in the Latin scene with a passion for making creative music, a distinct take on eclectic fashion and a true lover of the skateboarding sport. With several releases coming soon and managed by record labels AP Global Music and EMM (Elite Media and Marketing), Fabiio is a refreshing new artist on the radar with a promising voice for the future of Latin Trap.
Check out more about Fabiio in this video and stay tuned for future releases.