A Year In Review: Jay Wheeler a Force to Reckon with – 2020 Highlights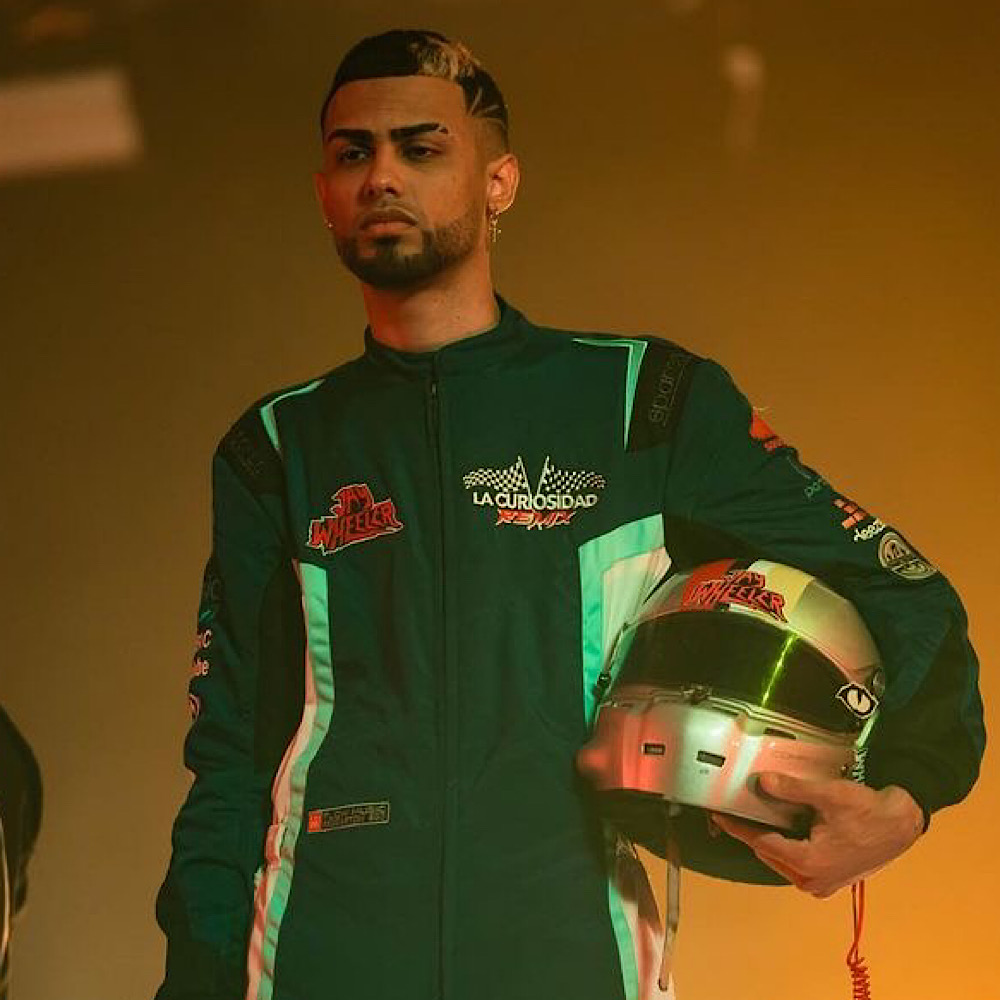 Flourishing in the year 2020 with a successful and fast growing artistic career, Jay Wheeler alongside reggaeton's legendary DJ Nelson made his mark quickly becoming an inspiration for his worldwide fans admiring him not just for his humility but also for the love of his music. Identifying himself for his romantic and passionate lyrics, Jay Wheeler's songs captivate the sentimental hearts of his listeners making him one of the most loved and admired artists of his time.
In the midst of this difficult 2020, Jay Wheeler has maintained himself steadily working and amassing many achievements now moving into the 2021 year with a strong presence in the reggaeton world. Through his many accomplishments, we have highlighted some important moments for this year showing Jay's artistic presence in the Latin industry.
February 2020  "Platonico Unplugged" Premieres
Jay Wheeler also known as "La Voz Favorita" premiered his first ever digital acoustic concert titled "Platonico Unplugged". Gifting his fans with a live performance of his first album "Platonico", Jay Wheeler sang to his public in an intimate setting with a special guest – reggaeton artist Farruko who joined him on stage to perform the hit single "Otra Noche Mas". As a rising star in the industry, this successful unplugged live event placed Jay Wheeler's music career on the map since these type of concerts are usually held by long-time superstars. Taking a leap of faith and pouring himself out during this hour-long special, Jay Wheeler's "Platonico Unplugged" was a triumph that will surely be remembered.
June 2020,  "Platonicos" Sophomore Album Released
At this time following his success and introduction to the music world with "Platonico", Jay Wheeler releases his most anticipated sophomore album "Platonicos" released as a special dedication to his loving fans who Jay has often times expressed are his great inspiration . "Platonicos" cemented Jay Wheeler as one of the Latin reggaeton's favorite artists and moreover with the song "La Curiosidad" featuring Myke Towers taking this album to the top! The album stood out not just for its soft lyrics and melodic vibes, it also included new reggaeton sounds and who can forget the classic perreo. "Platonicos" provided an array of talented artists who collaborated in the new project including Myke Towers, Miky Woods, Nio Garcia, Casper Magico, Dalex, Alex Rose and others. Showcasing his true love for the romantic ballads and also his versatility with reggaeton, "Platonicos" was a total hit and continues to play in the hearts of his fans worldwide.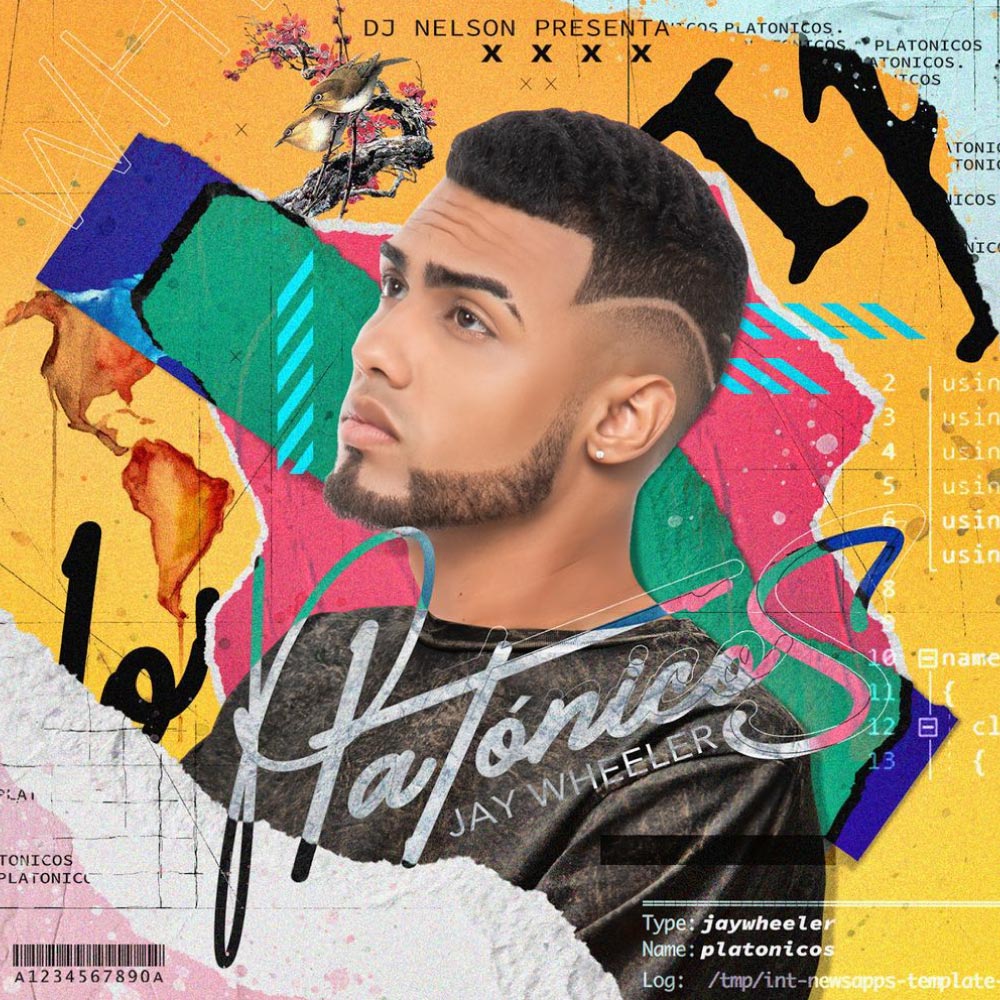 July 2020 – Release of "La Curiosidad" ft. Myke Towers
With now more than 330 million views on YouTube, the song "La Curiosidad" featuring urban reggaeton artist Myke Towers is by far one of Jay Wheeler's biggest accomplishments to date. The music video became a worldwide sensation as leading up to its release, Jay Wheeler made sure to excite his fans on Instagram showing official photos with Myke Towers hinting at its premiere. Without a doubt, "La Curiosidad" became one of the favorite tracks in his second album "Platonicos" and at this time making the music video one of the top musical trends in more than 10 countries worldwide!
Claiming its flawless status in the Billboard Charts, "La Curiosidad" became #15 on the Hot Latin Song Chart, #21 in Latin Streaming, #48 in Latin Airplay and #34 under Top Latin Albums. Driving this success, the song triumphed further when RIAA awarded the song Certified 3X Platinum taking this achievement to another level marking this as a tremendous celebration and victorious moment for Jay Wheeler's artistic career.
August 2020 – Premios Juventud Performance 
Blazing through the stage with his electrifying energy, Jay Wheeler rocked Premios Juventud with an extraordinary performance at the monumental Guitar Hotel of the Seminole Hard Rock & Casino in Hollywood Florida. Joining him on stage was DJ Nelson spinning his tunes to the millions of spectators watching worldwide from their homes as Jay performed "La Curiosidad". Flashing lights, lasers and joined by beautiful dancers, Jay Wheeler sang his heart out during this exciting performance making it an unforgettable night as this was one of the first live performances to premiere during the enforced 2020 quarantine.
December 2020 – "La Curiosidad" REMIXES released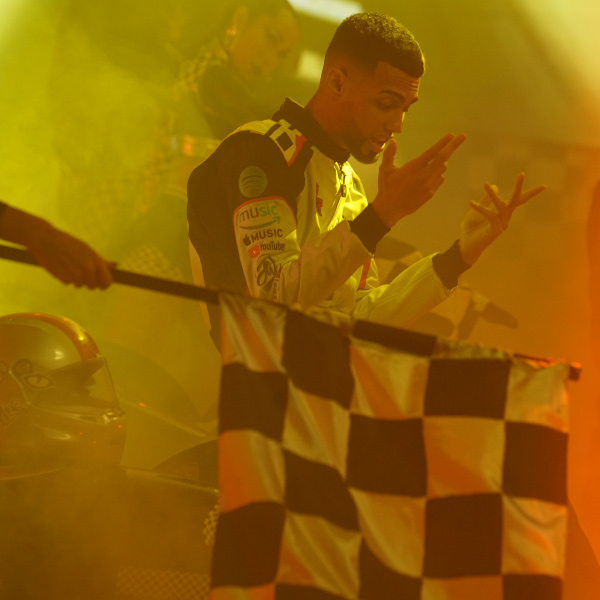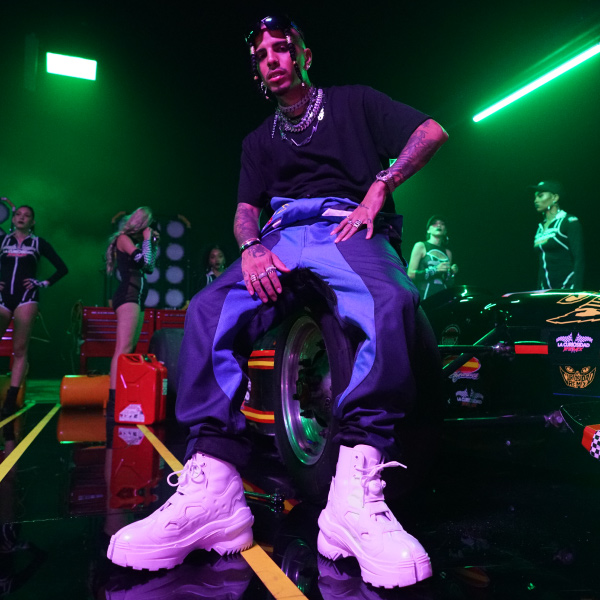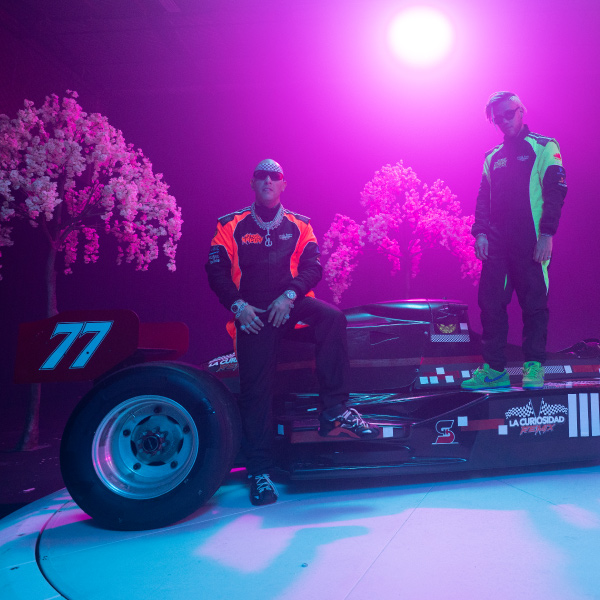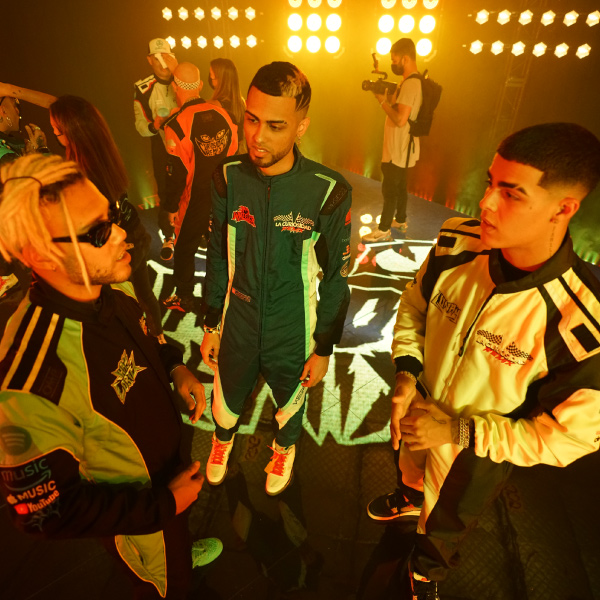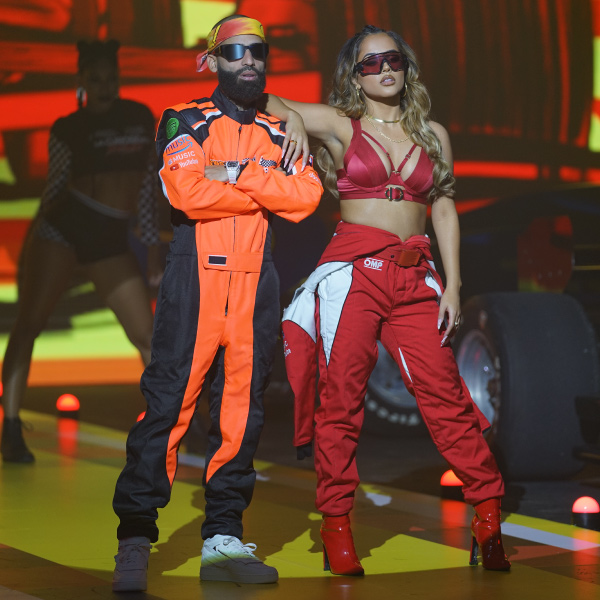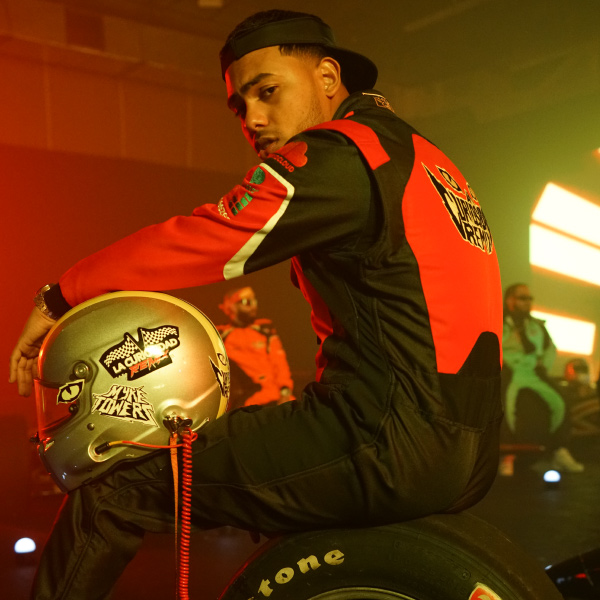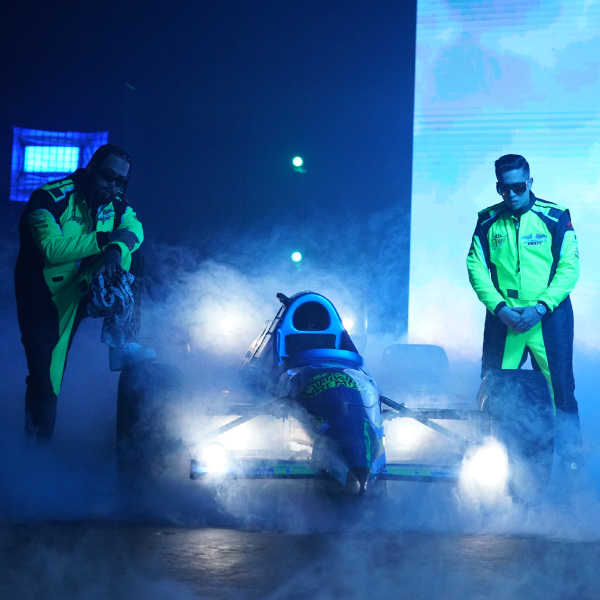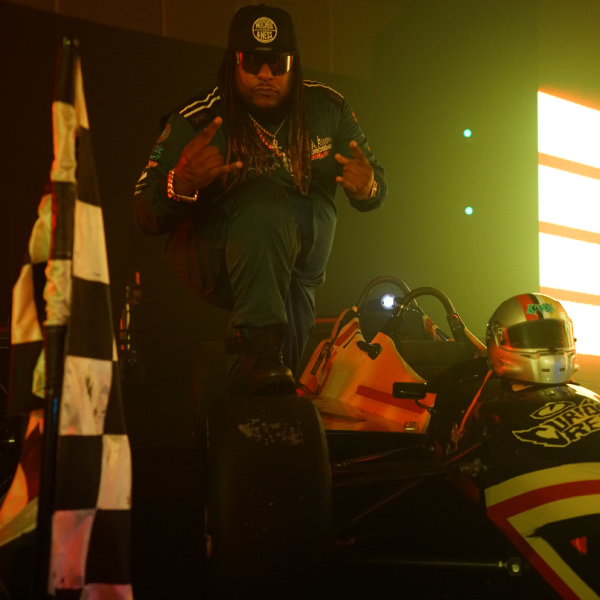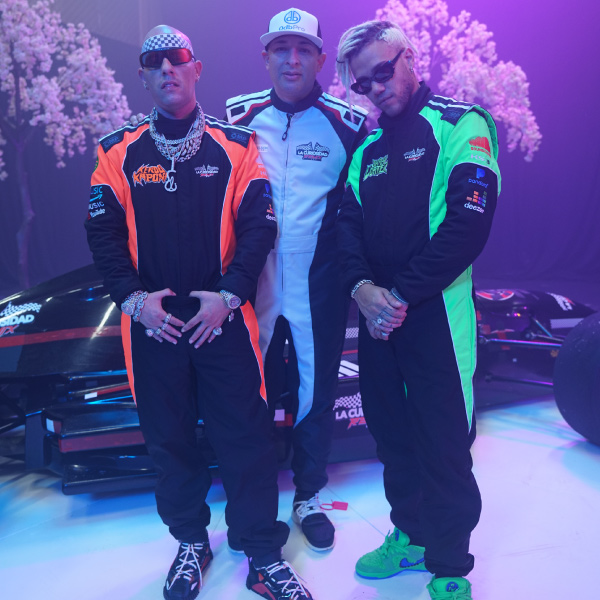 The anticipation leading up to "La Curiosidad" Remix was through the roof and when Jay Wheeler announced the official release date of December 18th, fans worldwide were anxiously awaiting its epic premiere. Delivering this amazing project in full "movie" form, Jay Wheeler granted his public with not just one but two remixes! Shocking his fans with two official music videos and a star-studded lineup of reggaeton artists, Jay Wheeler delivered a monumental production in a car racing themed setting with lots of electrifying colors and sexy dancing models.
Each remix unique in their own style and bringing together 10 of the most talented artists in the reggaeton industry, Jay Wheeler invites us to experience Grand Prix at its best with the RED TEAM joined by Myke Towers, Becky G, Brray, De La Ghetto, Arcangel, Zion and Lennox. Merging creative elements as each artist shone through in their own spotlight, this remix has already reached more than 5 million views on YouTube and stands out as a unique remix showcasing the sensual and talented Becky G as the only female reggaeton artist to be featured in a collaboration of this magnitude. The second remix or BLUE TEAM composed of Myke Towers, Jhay Cortez, Lunay, Rauw Alejandro and Kendo Kaponi is nothing short of a spectacle claiming male dominance with some of reggaeton's greatest artists of this time and with already more than 15 million views on YouTube making it a crowd favorite.
Jay Wheeler Wraps Up 2020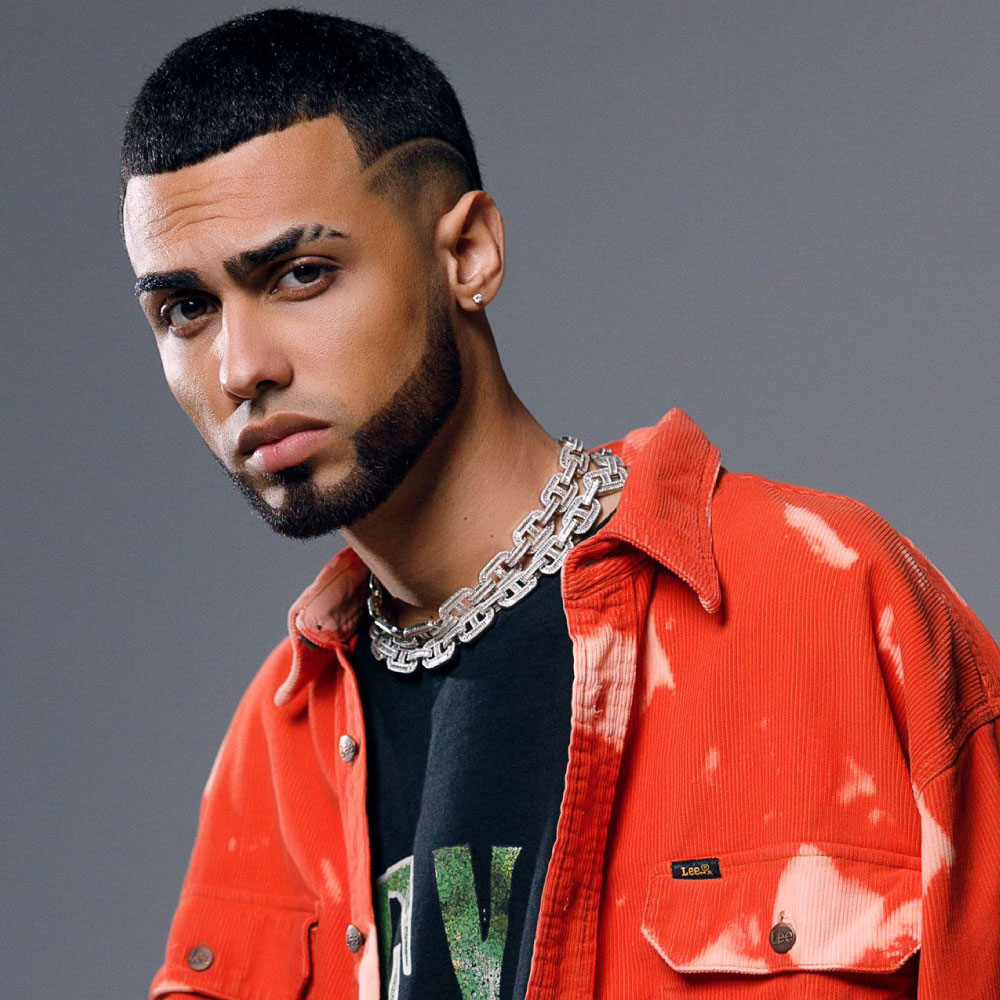 Ending the year with much admiration and surely a successful musical career, Jay Wheeler wraps up 2020 through Spotify with over 476 million streams and more than 31 million listeners worldwide! Enthusiastic and excited as ever, Jay Wheeler took to his Instagram account to thank his loving fans for the undying support he has received in the past year stating "I love you all!!!! Thanking you for so much support, I will never tire of thanking you all. From Puerto Rico to the world". There's so much more to look forward to for this rising star in the coming 2021 as Jay has already tweeted about an up and coming all English album to be released. Congratulations to Jay Wheeler, DJ Nelson and their outstanding team who are ending this memorable 2020 year with many triumphs keeping his fans excitingly waiting for the premiere of his next project.