The 90's were surely a time to be remembered and it goes without saying that the fashion world was innovating and creating trends that have continued to make their mark even today. From crop tops and jackets, neon colors, mini backpacks, track suits and body-con dresses – the 90's are a true throwback and some of our favorite Latinas of the Reggaeton world are trending their personal styles with some of these looks. Check out below 3 latina's rocking it out and showing us how to fabulously relive the 90's trends with a modern twist of today: 
KAROL G
CROP JACKETS – NEONS – BODY-CON
Karol G has a special love for the 90's! Wearing styles like track suit jackets, neon tones in crop tops and windbreakers plus the body-con trend – Her love for high-end luxury brands such as Balenciaga, Gucci and LV make her a trendy latin artist with an eye-candy style for fashion. To finalize a lot of her throwback looks, she often wears hairstyles to go with the trend. Which one of these styles would you wear?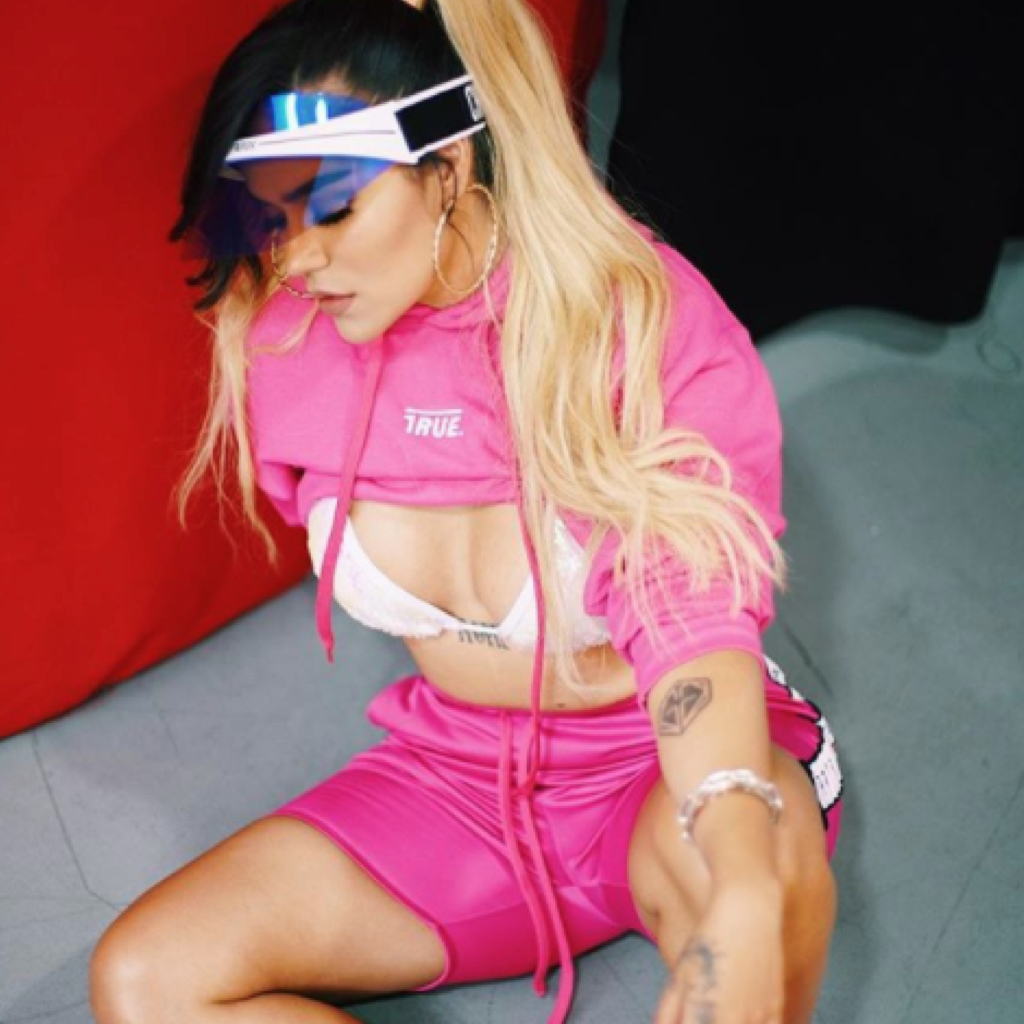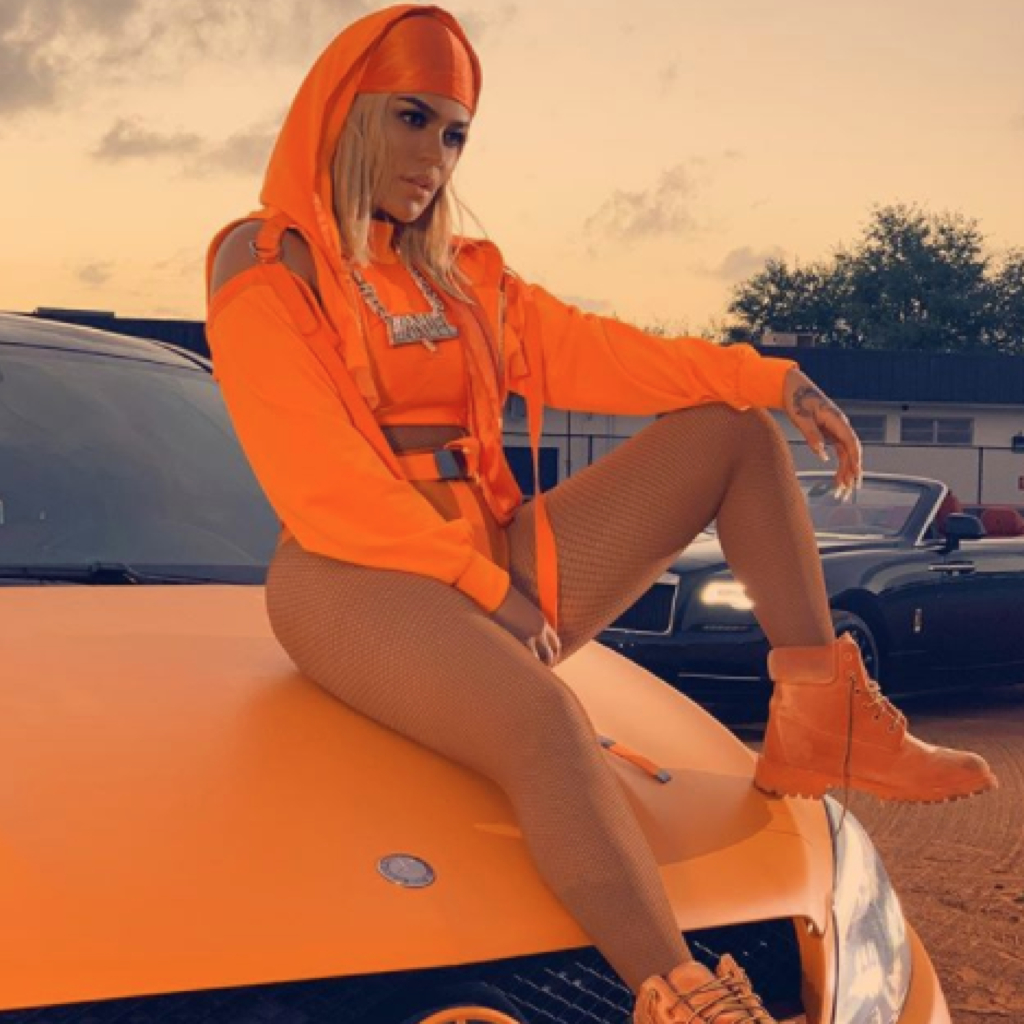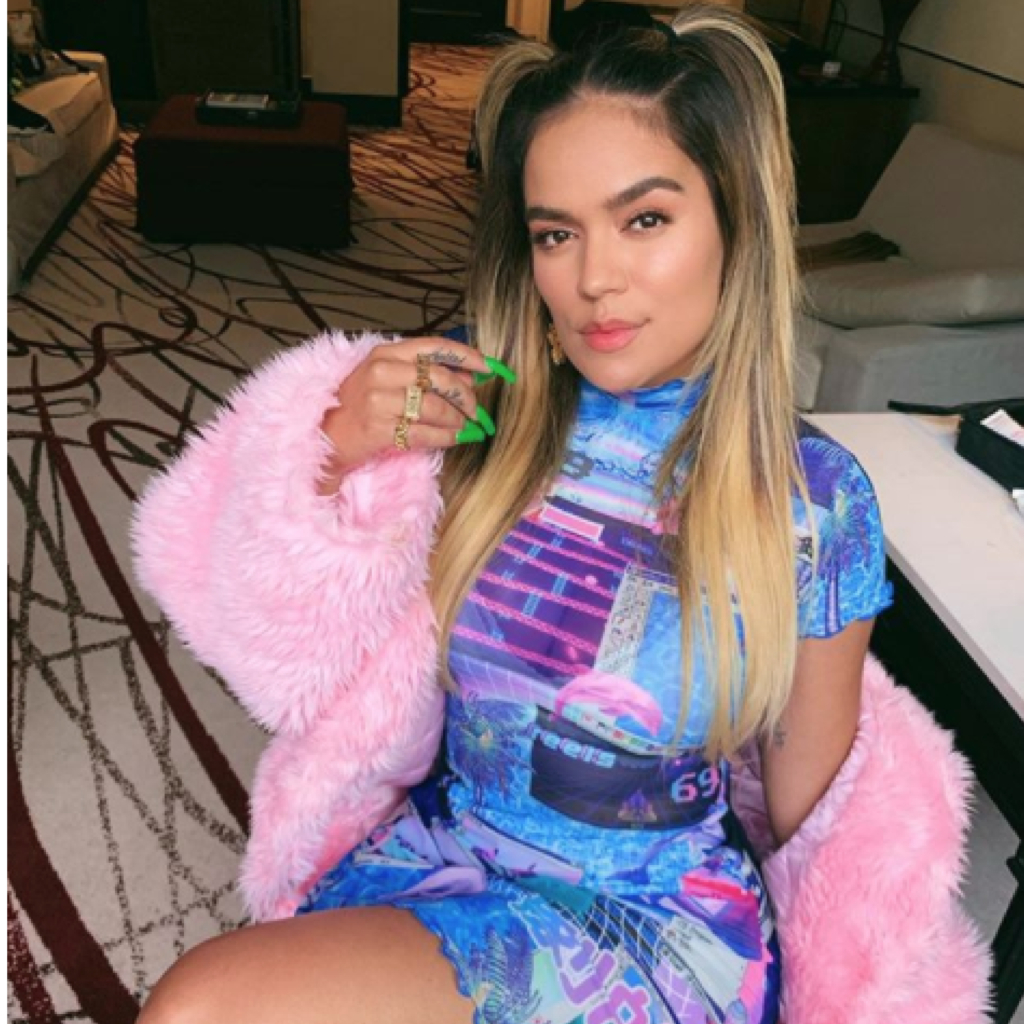 NATTI NATASHA
BAGGY DENIM – BODY-CON – TRACK SUITS 
"La Criminal" latin urban artist Natti Natasha is well-known for her body-con styles whether in dresses or bikini's she loves to show her figure and in what better trend than the epic 90's. A lover of all styles cropped, Natti's favorite styles range from stylish track suits, baggy denim and of course body-con printed dresses.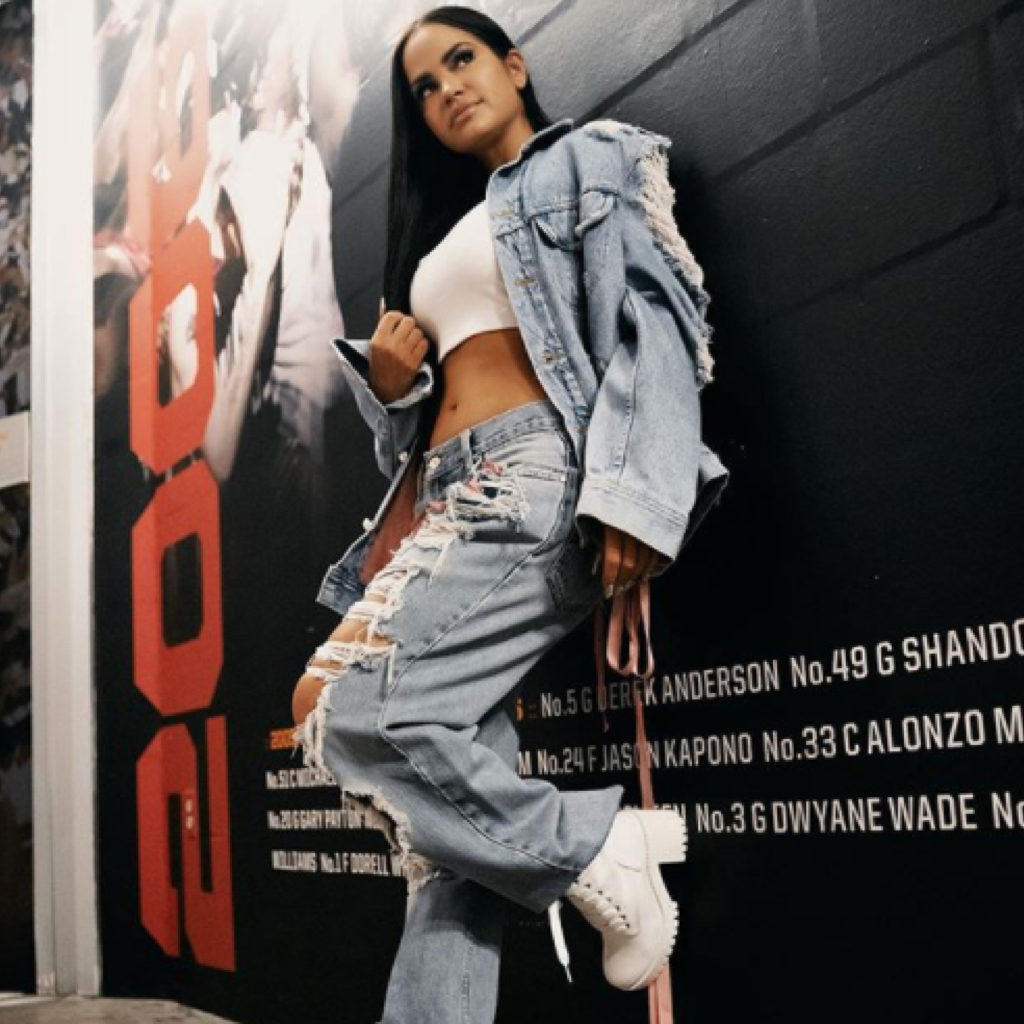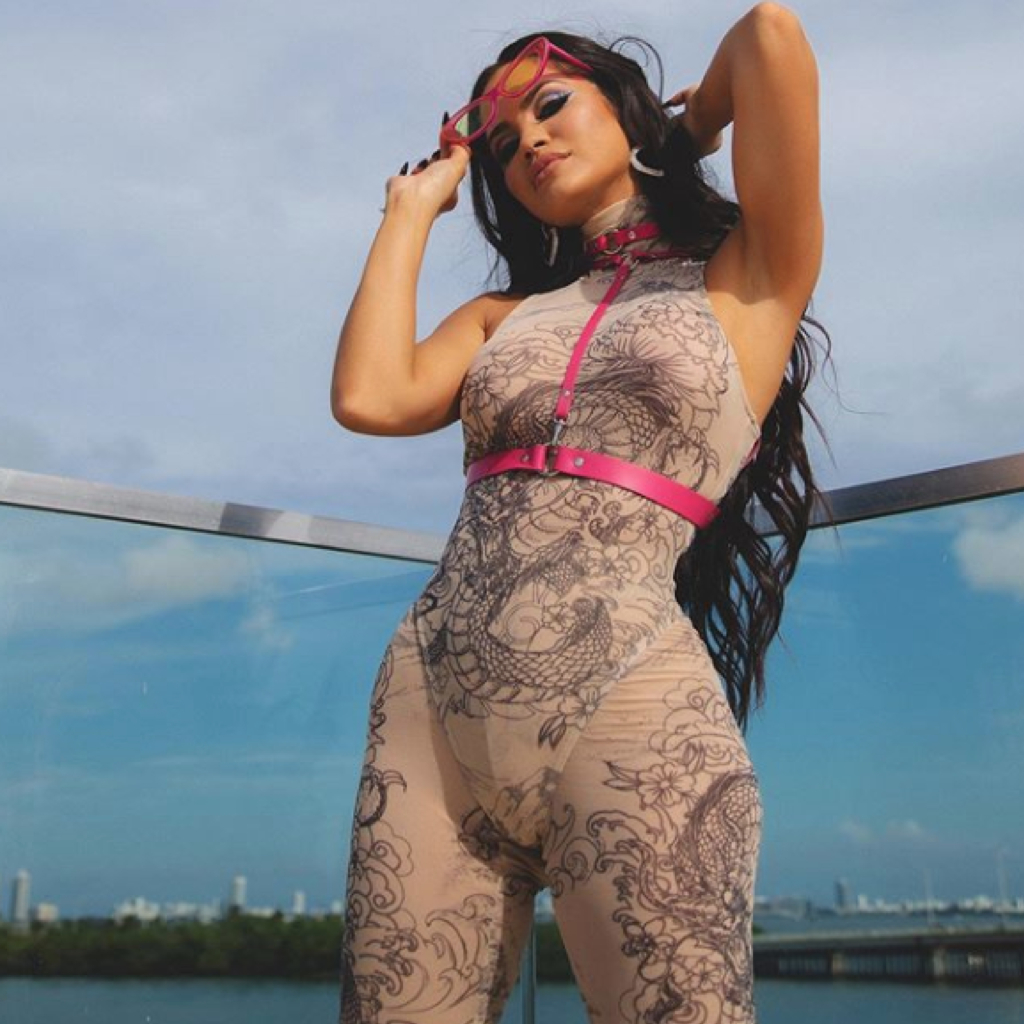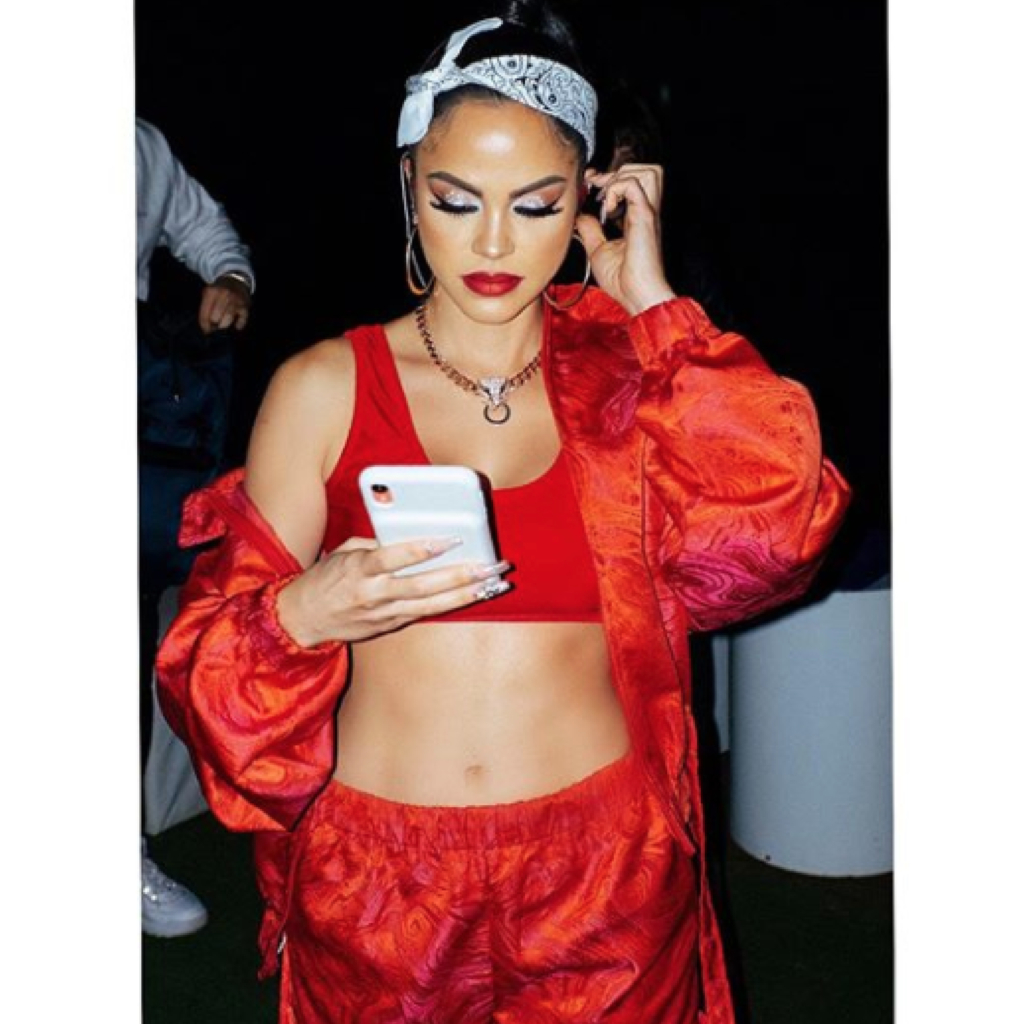 PALOMA MAMI
BIKER SHORTS – CROPPED TOPS – NEONS
A trendy and stylish latina artist, Paloma Mami is a huge fan of merging the old school 90's vibe with today's modern kicks adding lots of color to her personal wardrobe. A Queen of cropped tops, Paloma Mami loves to rock the famous biker short looks os this time, cropped tops with baggy bottoms and even the classic neon tones and not to mention her hairstyles often paired with the perfect look to accentuate the trend.