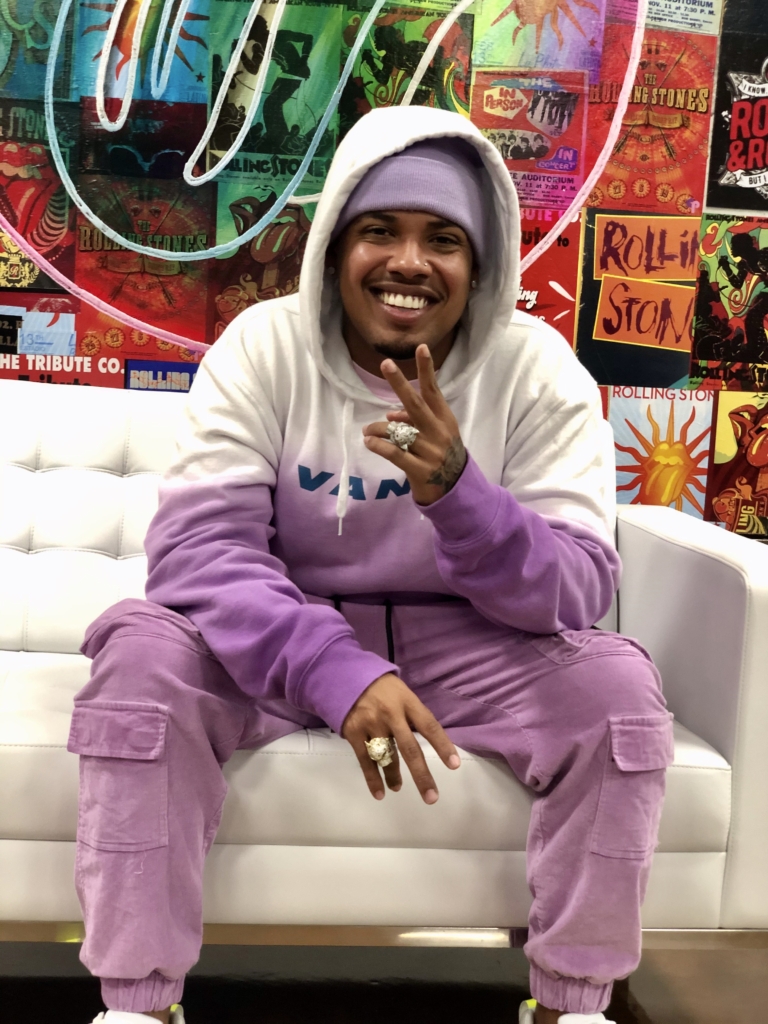 Miami, FL. Rafa Pabön is in town for Premios Juventud taking place August 13 in Miami at The Hard Rock Hotel. He stopped by our studios to talk a little about his new music and upcoming projects, and how he feels about performing at the awards show. He recently shared on an Instagram post that he misses performing live for his fans.
This will be not Rafa's first appearance at the award show, in 2019 he performed "Pa Mi Remix" along side Dalex, Sech, Cazzu, Feid, Khea and Lenny Taveres, and he rocked the night with his verse. This time is a little different, as Rafa Pabon has more music, more hits, more Jangueo and we know he's very excited to perform for his fans.  Rafa didn't go into detail as to what he will be performing at the show, but we know he's all about surprising his fans and bringing high octane energy to the stage.
These are 5 Rafa Pabon songs we can't get out of our heads that he may perform at the Premios Juventud.
Stay tuned an exclusive interview soon, when asked what fans can expect at the PJ's Rafa Pabön said, "Esperen mucho Jangueo y se van a quedar sin aire"
PJ's will take place August 13th via Univision 7P / 6C.